Juice Bar EV Charging Stations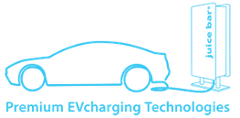 One Technology Drive
Tolland, CT 06084

A Premium Provider Of Electric Vehicle Charging Stations And The Green Garage Oasis Concept.

The Juice Bar charging station ( http://www.juicebarev.com ) is not just an electric vehicle charging station;
Juice Bar is a charging experience. Our highly visible premium charging stations provide an innovative concept
in design and branding for Juice Bar EV charging station owners and creates a lifestyle option for end users.

Juice Bar is the Most Customizable EV Charging Station At Juice Bar we have a client focused approach;
we are about providing owners choice. Owners have the choice in customizing their Juice Bar to fit the needs of their facility,
including the ability to partner with sponsors and advertisers to offset the cost, and the choice in charging a fee
or not charging a fee to the consumer.

We are about providing owners with the option best suited for their overall business objectives and budget.

Designed with BMW Group DesignworksUSA, and aesthetically appealing, the Juice Bar charging stations
are more than just pieces of equipment, they're a charging experience and a billboard of sustainability.
For technical assistance, call DOmedia: 866.939.3663