Bulzi Media Inc.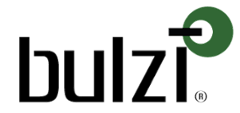 895 Dove Street, Suite 300
Newport Beach, CA 92660

World's first addressable digital out of home advertising platform.
Bulzi has introduced the world's first "addressable" digital out of home (DOOH) advertising platform. Our next-generation audience measurement technology allows Bulzi to identify detailed audience attributes of consumers exposed to the ads served on each DOOH screen rather than estimating the average historical profile for an entire network or venue category. Give us your target audience and we will find them wherever they are out of home - on multiple screens throughout their day.

Our Network
Bulzi operates an audience-addressable advertising platform for Digital Out of Home (DOOH). Our network of 450,000 screen faces includes inventory from multiple tier-one operators who have integrated our technology to convert their place-based inventory into audience-based ad units. Our LOCALīz® audience measurement technology leverages billions of mobile device location records from hundreds of millions of mobile phones to generate the most accurate view of DOOH audiences ever created, and Bulzi uses this powerful new tool to deliver the right ad to the right location at the right time.

LOCALīz®
Unlike Addressable TV, the OOH advertising industry does not have the benefit of set-top box subscriptions to associate demographic variables to Avails. In addition, the OOH audience changes radically from ad Spot to Spot at a single location, while the TV audience inside a household tends to be fairly uniform. Bulzi solved these problems for OOH with a proprietary technology called LOCALīz. This revolutionary new audience measurement system uses anonymous mobile phone data from more than 250 million US phones in order to generate the necessary audience characteristic associations. Our privacy-safe system uses 100% anonymous data and can "see" over 90% of all mobile phones in proximity to the OOH screens. As a result, Bulzi has a dynamic, real-time view of anonymous yet detailed characteristics of audience exposed to the Avail. Consequently, Bulzi can deliver Addressable OOH Advertising to the industry for the first time in history.

Simplified Planning and Buying
While the technology needed to create this new OOH advertising capability is complex, the implication on advertisers is SIMPLICITY:

1. Advertisers specify their target audience profile from over 600 demographics, psychographic, and interest-based attributes (see Bulzi Traffic Instructions for details). Geographic areas and campaign flight details are added.

2. Bulzi has direct access to digital OOH inventory and delivers the ad campaign to consumer-facing digital screens across multiple OOH venues, focused on the target audience specified.


3. Bulzi measures the gross and effective ad impressions delivered against the target profile over the flight period and within the specified geography. Our proof of performance report includes all of the details.
For technical assistance, call DOmedia: 866.939.3663