MVP Interactive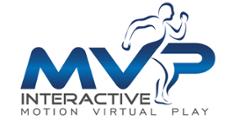 1605 Arch St
Suite 1906
Philadelphia, PA 19107

MVP Interactive is an engagement-driven software company. Using interactive technologies and social media, we create the ultimate in-venue experience. Our offerings include turnkey hardware and software solutions, as well as custom applications - either way our technology can live in any environment.

For the consumer, our products integrate touchscreens, augmented reality, facial morphing, and gesture technology with social media to create memorable and shareable experiences. For the brand, we capture real-time analytics about your audience and show meaningful ROI.

MorphingStation™:
Spark an engaging conversation with influential and new customers, and give your brand the opportunity to drive authentic dialogue in-venue and across top social media platforms.

Technologies MVP's Morphingstation™ incorporates:

- multi–touch input
- facial recognition and morphing
- gesture recognition
- photo capture
- augmented reality
- anonymous analytics capture
- social media tracking

Wrap the Morphingstation™ in bright, branded graphics to grab extra in-venue attention, promote #hashtags or NFC, RFID and QR codes.
Gaming Wall:
Go bigger with MVP's Gaming Wall, featuring 80 square feet of video area! Utilize full gesture game play along with all the great technologies featured on the Morphingstation™. Get in the action and leverage our custom software to engage the crowd with your brand objectives & campaign goals.
For technical assistance, call DOmedia: 866.939.3663