the green can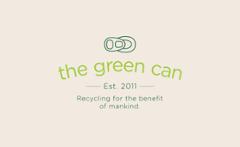 13603 n florida ave
tampa, FL 33613

Advertise directly to apartment residents in a manner that ensures all residents will see your message.

We bring FREE recycling to where it is needed with a focus on apartment communities due to volume. We then DONATE all of the recycling proceeds to local charities. What pays for our program is advertising on the outside of our containers.
The advertising area is 4ft X 3ft and each container can hold 2 signs.
We are the only form of advertising INSIDE apartment communities.
We are the lowest cost with the higest socially responsible platform in OOH advertising
For technical assistance, call DOmedia: 866.939.3663