Glide Path Media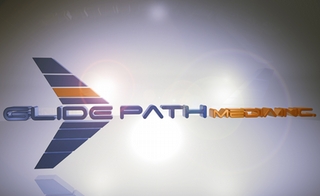 470-1980 Sherbrooke St. West
Montreal, QC, H3G 1E1
Canada

Glide Path Media has developed a global network of rooftop advertising properties on final approach to major airports.

Giant 10,000 square foot, six color creative is displayed to airline passengers on final approach to their landing.

Our patented signs are lit at night, creating a huge impact.

Glide Path Media can deliver airport roof top advertising to over 100 cities world wide.
For technical assistance, call DOmedia: 866.939.3663