Guerrilla Joe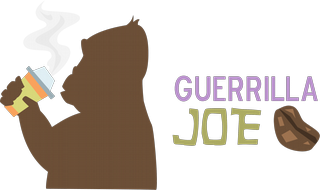 31 E. 32nd St., Suite 319
New York, NY 10016

Guerrilla Joe offers advertisers first rate advertising at an affordable price. Our advertising occurs through two mediums: on the sides of coffee carts, and on the coffee cups these carts distribute. Advertisers receive a selection of over 1000 busy coffee carts in New York and Philadelphia.

Coffee carts are the perfect advertising medium because they provide persistent, repeated exposure.​ Every morning, millions of individuals line up at the busy street corners to buy their coffee - here they have literally minutes at a time with nothing better to do than look at your ad.

Even after they've purchased their coffee, your ad stays with them as they carry it around in the palm of their hand. Not only do you reach them, but you also reach everyone they come in contact with throughout the morning.

Once the morning coffee rush has passed (this lasts from 4:00am, when the coffee carts arrive, to 12:00pm), your ads remain on the sides of carts throughout the street, reaching busy passers and hungry New Yorkers looking for a bagel or a doughnut. They are mobile, and they prove that your brand is creative and novel in its techniques.


For technical assistance, call DOmedia: 866.939.3663