Bullseye Mobile Marketing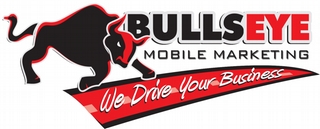 3189 Maple Dr
Suite 110
Atlanta, GA 30305

At Bullseye we believe in quality, efficiency, and results. Mobile marketing is a fast growing and fun promotion style that works! Your clients will benefit from our professional and clean mobile billboards. Your branding efforts will be amplified by our flexible routes and schedules.
You will enjoy our team effort style of marketing. We take pride in supplying solutions to fit the unique needs of each client. We want to listen and work with you.
Though Bullseye is primed for growth you will be happy to find we work only in the Atlanta market. This means we can specialize in providing maximum exposure as we track the heavily trafficked streets of this great city. Our office is right in the heart of Buckhead which means our market is your market.
As a company that thrives on visibility Bullseye shares a mutual goal with it's clients. The more our mobile billboards are seen and used effectively the greater impact and success will be. You will feel confident that our success is closely link.
Bullseye Mobile Marketing, we drive your business!
For technical assistance, call DOmedia: 866.939.3663