Transit TV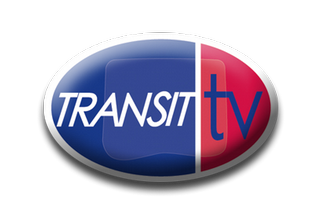 8976 Laurel Canyon Blvd.
Sun Valley, CA 91352

Transit TV exclusively broadcast content and advertising commercials through video screens installed in over 2,000 Metro buses in the Los Angeles DMA. Technically we're considered Out-Of-Home, but because of our broadcast format we're now considered Digital Out-Of-Home. 

Comparatively, we have a very low cost per thousand with a captive audience delivering nearly 1.1 million impressions per day. Compared to most media forms in Los Angeles, we have a larger reach, lower cost per thousand and better creative recognition!


Transit TV is the clear market leader in transit vehicles and one of the largest digital out-of-home systems in North America. As clutter and media fragmentation continue to increase, fewer and fewer truly captive audiences exist. Transit TV's unique medium and compelling programming offer a truly captive audience, no channel changing, no DVR's -- maximum impact for your message.


For technical assistance, call DOmedia: 866.939.3663