RoofAds, Inc.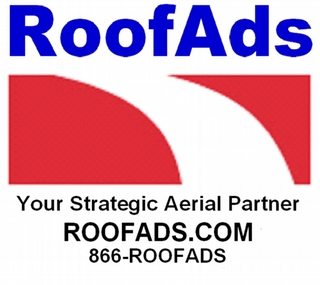 2995 Woodside Rd. Suite 400-364
Woodside, CA 94062

RoofAds, Inc. is an innovative advertising agency focused on the untapped market of "window-passengers" on airplanes. Annually, over 658 million passengers fly along the exact same flight paths in the US alone.

We capture this audience through rooftop ads that provide long-range visibility to a unique and affluent consumer base that has never been targeted.

We lease commercial rooftop space immediately prior to landing, and use durable vinyl fabrics and/or elastomeric paint.

RoofAds is a fully licensed, bonded & insured corporation, with over 25 years experience in rooftop coatings.

For technical assistance, call DOmedia: 866.939.3663