Medallion Sports Media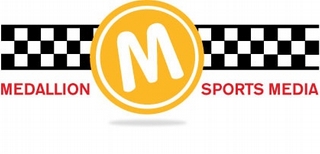 437 Madison Avenue
New York, NY 10022

Medallion Sports Media is a division of Medallion Financial created from the partnership of that company with Nascars Richard Petty Motorsports and Minor League Baseball.

Richard Petty Motorsports- selling sponsorship on Richard Petty's two cars #43 and #9 as well as the uniforms of the drivers, Pit personnel and hospitality suite opportunities.

Minor League Baseball- our doors have opened us to "unique" signage in 160 stadiums throughout the country that for the first time will include the two foul poles, two coaches boxes and the two on deck circles.

At Medallion Sports Media, we believe there will be limitless advertising opportunities in many sports and we exist to accept the challenges that lie ahead.

For technical assistance, call DOmedia: 866.939.3663