Bootcamp Lights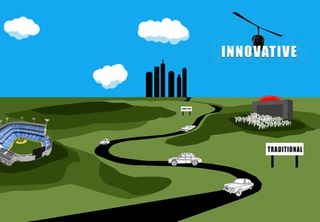 5430 Lynx Lane
Suite 176
Columbia, MD 21044

Bootcamp Lights is an innovative brand of media using a custom built R22 Helicopter -- outfitted with a 36-foot digital billboard to reach key areas that are unattainable by other forms of outdoor advertising.
Our goal is to provide a platform where anyone can promote a message. We believe that advertising should be simple, effective, and affordable for all.
Our niche brand of outdoor media is capable of reaching areas unattainable by any other form of media. We work directly with you; strategically designing flight plans to reach your specific audience.
At Bootcamp Lights, we provide your brand originality with a level of service that is unmatched in our industry. We aren't just with you from "start to finish." Our campaigns are endless with digital media.

We are here to communicate your message from out-of-home to online. The Bootcamp Lights full service video production team uses the latest technology to capture campaigns and provide creative online video content, which can be shared across multiple platforms.
Our services are available by the hour. A full hour above your target location or customized flight plan. No minimum contract. No production costs. Unlimited space for brand messaging.
For technical assistance, call DOmedia: 866.939.3663