Stadium Coaster Ads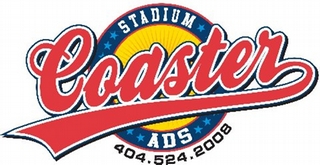 2897 N Druid Hills Road
Alanta, GA 30329

The hottest and newest way to advertise in stadiums throughout the country! Stadium Coaster Ads are the newest ad product on the market today.
Imagine reaching 50,000 patrons with your message right at the point of contact. While they sit in the seats at the local baseball, football or hockey game, patrons will see the coaster ads nestled in the cup-holder in front of them—your advertising message on one side and your redeemable coupon message on the other. The coaster becomes an interactive product that the patron takes with them.
The marketing possibilities are endless! The rates are affordable; about the same cost as direct mail. The coaster ads get read and handled, unlike stadium displays placed around the inside of the stadium. The advertising is at the knee level and can't be missed!
For technical assistance, call DOmedia: 866.939.3663