BIG Media Sales, LLC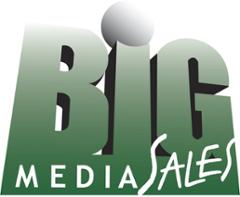 790 Frontage Road
Northfield, IL 60093

BIG Media Sales offers a complete line of placed based media and transit media solutions for your clients..



We provide DIGITAL BILLBOARD TRUCKS along with FULL BUS WRAPS /TRANSIT / VEHICLE WRAP programs in Downtown Chicago and Evanston Illinois. Our digital billboard trucks are able to travel as far as needed to drive HOME your advertising message.


Whether you need intense exposure in the downtown metropolitan areas of certain cities, a street team promotion to distribute samples or offer taste tests, we have a unique, one-of-a-kind means of reaching consumers. We concentrate our experience in outdoor advertising, and can leverage your business in ways nobody else can. And we do it in a BIG way.



For technical assistance, call DOmedia: 866.939.3663