Media selling just got

faster

,

smarter

,

better

.
DOmedia connects media "buyers" and media "sellers" with technology applications that help you become faster, smarter and better.
Search
Agencies are building plans and trying to find media that reach their target audience and markets – and can find you in the industry's most comprehensive marketplace. Agencies have access to advanced search tools (including multi-market and proximity) and can see information about your media and locations that differentiate you and meet targeted objectives.
Local advertisers are looking for new ways to get their message out in their market and can easily find and request for quote (RFQ) from you.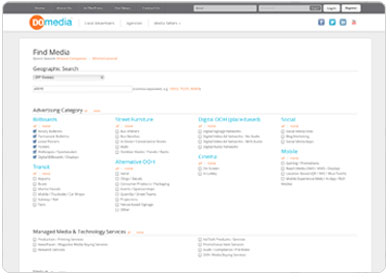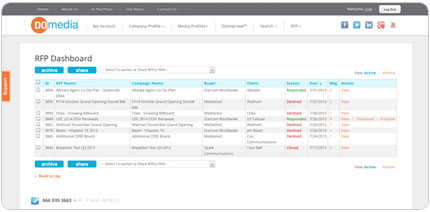 RFP
Registered media buyers use the RFP application to create, distribute and manage proposals and changes. Standardized briefs and available proposal templates help save time and provide better client response while giving you analytics that help you grow your business.
Increase Your Visibility
Let DOmedia build and maintain your Premium Profiles to optimize search engine visibility, provide location level detail & planning info with preferred search placement.
Advertise with DOmedia on our website and/or in our monthly user communications and reach thousands of qualified customers.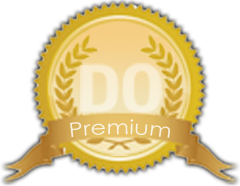 Showcase your company and media to thousands of visitors each month
Profiles
Media Profiles are searchable and can be created at a Product (category/sub-category) and Asset (location) level to share planning information that can lead to Request For Proposal (RFP) and Request For Quote (RFQ) opportunities from media buyers.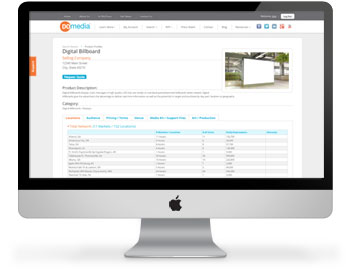 Product Profiles
Search results in DOmedia display Product Profiles to give users a category level perspective of what media is offered, where it is offered and who is offering it.
Asset Profiles
Location level profiles give registered agency users the specific planning information they need. Additionally, they help buyers find targeted solutions while giving you expanded visibility potential. Asset Profiles are only available as part of our Premium Media Profile service.
Premium Profile Service
With Premium Profiles, our Client Services team can custom build your media profiles to save you time and optimize your visibility while providing up-to-date planning information for agencies and media buyers.
Premium Product and Asset Profiles contain multiple images, media kit attachments and unlimited location listings. Preferred search placement is also included to help buyers find media with complete and up-to-date information.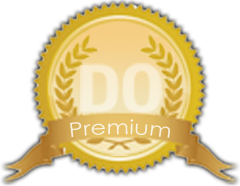 | | | |
| --- | --- | --- |
| Compare Profiles | Basic | Subscription |
| Annual Pricing | Free | $500 per product profile |
| Company Contact Information & Logo | ✔ | ✔ |
| Product Profiles Appear in Search Results | ✔ | ✔ |
| Product Profile Images | One Image Included | Unlimited Images |
| Category Profiles by Market | ✔ | ✔ |
| Location Profiles | | ✔ |
| Media Planning Information, Photosheets, Request Quote Link | | ✔ |
| Preferred Search Result Placement | | ✔ |
| Custom Built Media Profiles, Quarterly Updates | | ✔ |
| Receive FREE leads from our Request Quote service provided to agencies and local advertisers | | ✔ |
Streamline and automate the proposal process.
Campaign Briefs
Planners and buyers use DOmedia's standardized RFP brief to provide critical objectives including strategy, flight dates, audience and markets. Supporting attachments and locations lists can also be included.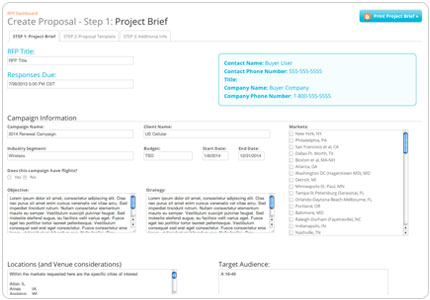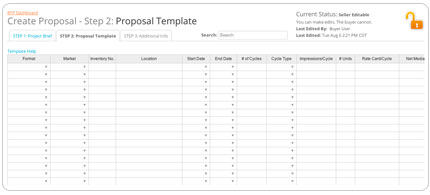 Proposal Templates
Standardized templates, which can be appended with specific client requirements, can be established to provide consistent RFP and proposal formats. Images, photosheets and other proposal support files can be attached to your proposals as well!
Changes & Revisions Made Easy
Client and customer needs are always changing, and the RFP application makes it easy for agencies to share these changes with their media partners. Receive notifications and buyer messages in real-time so you can adjust your proposal quickly!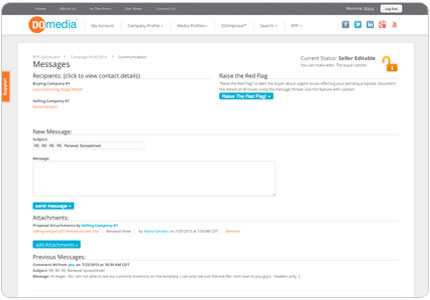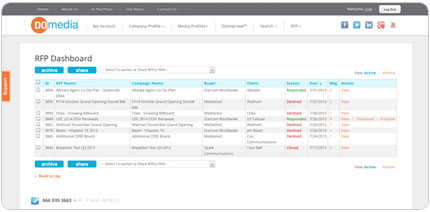 RFP Dashboard
See the status of all of your RFPs and proposals from your Dashboard. Get notifications, send messages, archive request and proposals for future reference, or "raise the red flag" if you have an ugent question for your buyer.
The DOmedia Client Services team is here to help you sell more media.
Getting Started
It's easy and free to register and follow our step-by-step process to get started. If you have any questions, call or email us!
Building Profiles
Start by building your company profile and then decide whether you would like our basic media profiles or our Premium Profiles.
Responding to RFPs
There are online resources and weekly webinars to help you use our RFP application and make the most of the opportunities you get!
Account Support
Need help adding or removing account users or changing access? Drop us a line and we're glad to help! Sign-up for our Premium Profiles and we'll help keep all of your information up-to-date to maximize your visibility