How to Buy Out-of-Home Advertising
Out-of-home (OOH) ads — such as billboards, taxi ads or bus benches — are among the most powerful types of advertising. OOH is highly affordable, and it makes an impact in a way that can't be blocked or ignored. But, people often have questions on how to buy billboards and other types of OOH ads. There are many ways to launch a campaign. Check the options below to choose the one that fits your needs and experience.
BillboardsIn
Powered by the global leader in outdoor advertising, BillboardsIn is the largest online marketplace for outdoor ads, offering more formats in more U.S. markets to advertise and grow your business. With BillboardsIn, anyone can buy outdoor advertising like a pro! Purchase billboards, transit, posters and more from the convenience of your home or office, giving 24/7 access to the largest database of outdoor advertising inventory in the U.S.
---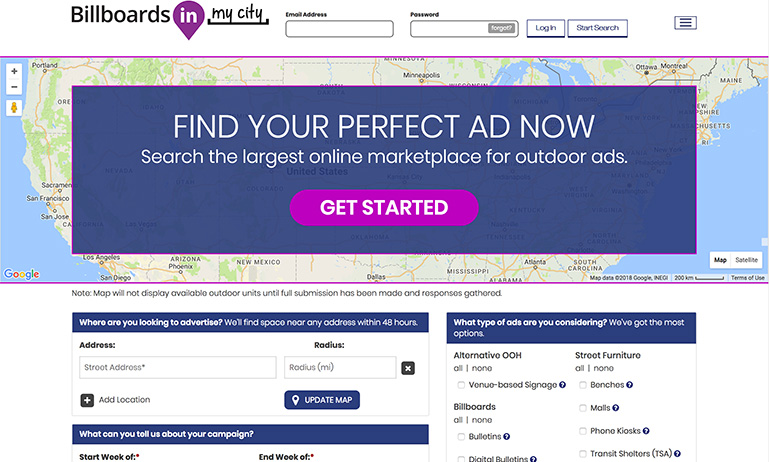 ---
DOmedia Offers
Looking to for a great deal on ad space you can buy right now? DOmedia Offers showcases great packages of out-of-home advertising, and the best part is you can buy it with a click! DOmedia Offers is the best way to quickly access available inventory at a huge discount. Whether you're a novice or an expert, DOmedia Offers is always worth a look. Check back often for specials around holidays, festivals, sporting events and more.
---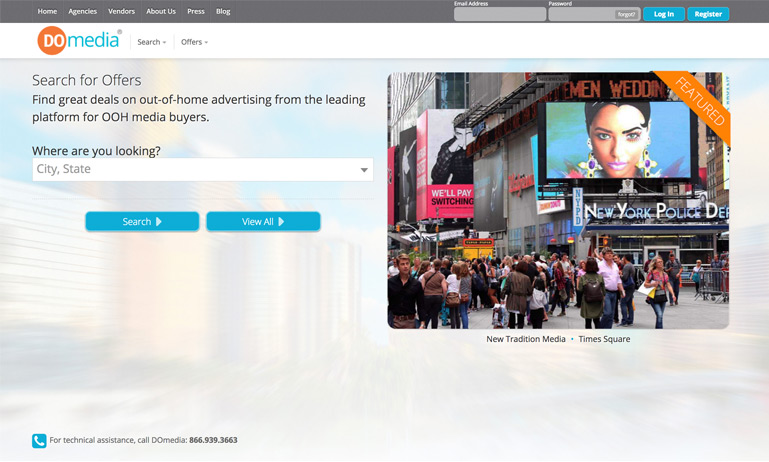 Agency Uses DOmedia
Looking for a partner to guide you through creating a customized campaign? Agencies handle everything from soup to nuts: ad design, negotiating with vendors, developing strategy and making sure everything runs smoothly. Larger businesses looking to buy more out-of-home should consider hiring an agency, but many agencies work with smaller local businesses as well. Need help finding an agency that fits your needs? Take a look at our directory.
---