DOfind: Discover What You've Been Missing
There's a wide world of alternative, traditional & digital out-of-home media out there, and chances are, you've only seen part of it. As a DOfind subscriber, you can put it all right at your fingertips. See for yourself by taking it for a test drive »
What Our Subscribers See
Whether you're searching for new and innovative ideas, planning your next campaign, or looking for media providers that meet your needs, DOmedia's your one-stop-shop. By becoming a subscriber, you can search only for the media that meets your criteria, or do a general search to see what all is available. You can also access planning-level data for each product offering, along with industry resources to help you get the job done.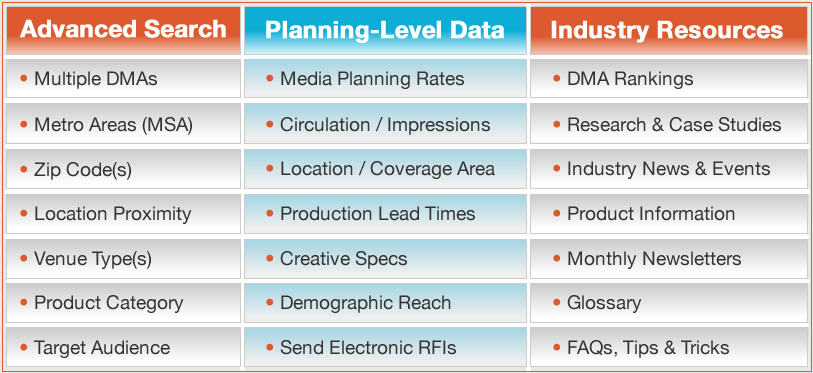 Subscription Details
Unlimited access for a full 12-months from the activation date. Pricing is based on number of users.

Please contact Rachel Rote at 866.939.3663 or rachel.rote@domedia.com for further information.
Ready to Get Started?