DO
media
's lastest improvements to our RFP application will help you be:
»
Faster - save time and cost
»
Smarter - data management and analytics
»
Better - grow revenue & profits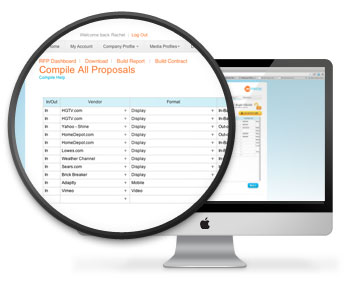 RFPs Made Easy
Create a standard template to be used across your company. Easily compare multiple vendors' proposals side-by-side in a uniform data table. You get to save time & money with RFP tracking in real-time.
»
Build custom standardized templates online
»
Control editing privileges
»
Download all proposals in one table
»
Automated reporting
---
Build Custom Standardized RFP Templates
You now have the option to standardize an RFP or to proceed with an unstandardized version. When standardized, you may customize it for client specific requirements and save that template for later use. The standardized RFPs will allow you to compare competitive media vendors in a uniform format.
Learn How »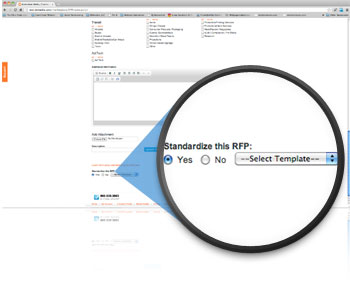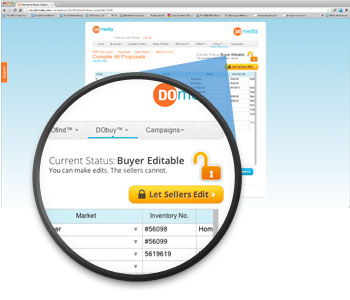 Control Editing Privileges for RFPs
With the new standardized RFPs, buyers and sellers can edit proposal information collaboratively throughout the RFP process. To ensure the most accurate information, only one side of the RFP can make edits at a given time. You may switch editing privileges as much as needed. Always remember to save changes before switching editing privileges
Learn More »
Download All Proposals Together
Download every file for an RFP into one organized ZIP folder. The folder contains all proposal information across vendors and spreadsheets broken out by vendor. All seller attachments, including photosheets, maps, and media kids, are organized in the folder, as well.
Learn How »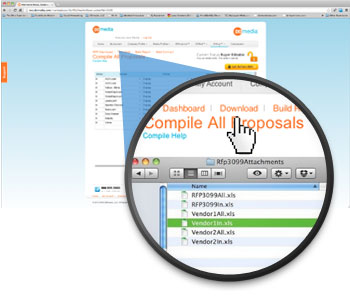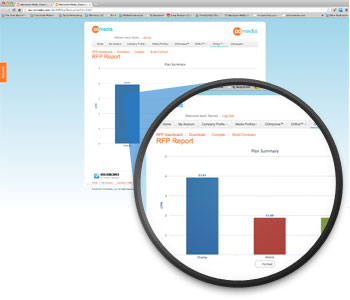 Automated Reports
You can build reports automatically based on the information sellers put into their proposals. Reports are based on seller, format, market and CPM. This feature allows you to include reports with you recommendation back to the client.
Learn More »