Who We Are
The DOmedia team is composed of a number of rock star entrepreneurs with the itch to create something that will shake up the advertising industry by means of creating efficiencies and industry standards. Bridging age gaps, DOmedia is composed of a brilliantly experienced team of facilitators and the hungry, tech-savvy generation of young entrepreneurs.
We're passionate about non-traditional advertising and have a tendency to become almost giddy when we see great work. We're equally enthusiastic about technology's ability to make our lives easier, incorporating it wherever we can to improve the DOmedia user's experience. We don't believe in walls... preferring an open workspace conducive to collaboration over corner offices and cubicles.
This is us. Let's change the advertising industry.
Our Team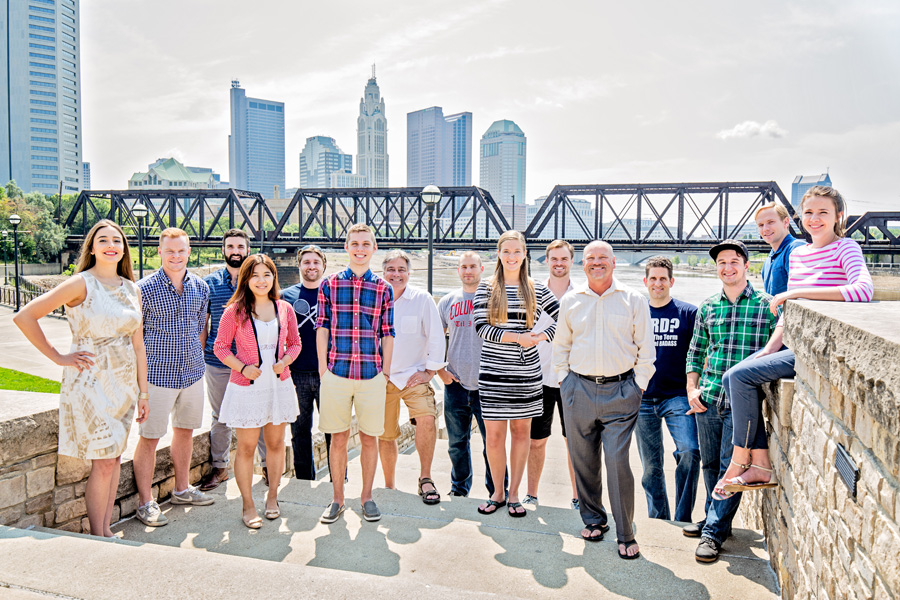 We like to have fun at DOmedia. Scroll over our team photo to see us enjoying the team photo session.
From left to right:
Rachel R., Justin Young, Pat Effinger, Coco Ouyang, Adam Malone, Justin Gurtz, Ken Sahlin, Lauren Zadina, Tom OBrien, Sandy Seago, Jeff Lamb, Adam Culbertson, Alex Baker & Ainsley Camp