Ken Sahlin - Chief Executive Officer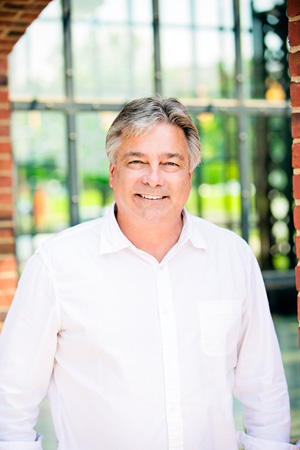 ken@domedia.com
Ken is proud of the DOmedia team and if you ask him, he simply says he just "facilitates" their success. Whatever you call it, he's pretty gosh-darn good at it.
He has always had a knack for finding ways to help people see opportunity in challenges and develop new approaches to solving business problems. Whether he is working with customers, marketers, accountants, Teamsters, programmers, C-level management or their admins, he can "read the tea leaves" and put the pieces together to make a plan work!
Ken began his career in the CPG industry in distribution and logistics and then progressed to merchandising $50M in category sales with one of New England's leading grocery retailers. How do you make a leap like that? By listening, learning and working smarter with information systems to grow revenue and profits. He also learned it's easier if you work well with and develop deep relationships with sales partners.
It was one of those sales partners that gave Ken his first sales position where he developed unique customer programs in a commoditized industry that grew sales and got him promoted to regional and corporate sales management positions. Just as he loves coaching baseball, building a team and putting them in the right position for each opportunity is what he finds most rewarding in what he does.
Bitten by the entrepreneurial bug, Ken's foray into the wonderful world of out-of-home and alternative media began when he helped launch Dynamic Media Group back in 2003. A friend said he needed help "cracking the code" on selling ads on moving vehicles and that was a unique enough challenge to catch his attention. Based upon those experiences, along with NCT Ventures prior expertise with "marketplaces", the idea for DOmedia was born and he has been working on it ever since.
Having graduated from Purdue with an engineering degree, he is a minority in an office full of Buckeyes, but that doesn't dissuade him from touting the occasional Boilermaker upset!
Five Questions with Ken
favorite quote:To go fast, you have to go slow.
best advice ever received: Recognize that you don't know what you don't know
hidden talent: Homemade Pizza
favorite vacation spot: Anywhere in the mountains.
dog or cat?: Dog (BTW, it's not a dog if it can be accidentally sucked up by a vacuum)
Sandy Seago - Chief Revenue Officer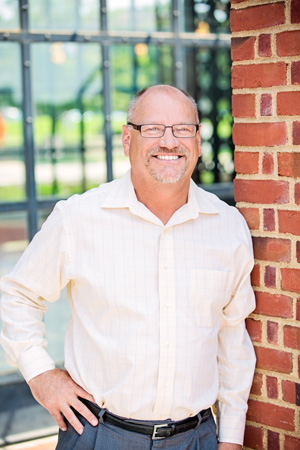 sandy@domedia.com
Sandy Seago is a proud husband and father of 5 children, including 4-year-old triplets! Along with the patience that is learned with having a large family, he has over 30 years of business building experience and frequently references "Granny Seago" quotes to help the DOmedia "family" grow as well!
Along with his sales success, Sandy is well-versed in formulating and implementing innovative marketing strategies to drive his company's success. Sandy's career began with The Computer Group in Hilliard, Ohio where he began as Sales Manager in 1990 and worked his way up to becoming President (1995-2007). During those 17 years with Sandy's entrepreneurial drive, the company's sales increased from $500,000 to $20,000,000.
With his vast amount of business/sales and personal skills, it was a no brainer that Sandy's expertise would prove relevant in his facilitation of the DOmedia business development team. He continues to push the team to achieve at the highest level and repeatedly asks thought-provoking questions for his team of rock stars.
Shoot Sandy an email sometime. You can eagerly await a response between 5-20 words - in short and to the point form (we call it haiku) because anything more than that "doesn't get read". And although he downplays his technical leadership, we secretly believe that Sandy may have already implemented Twitter's 140-character limit on e-messages long before Twitter originated in 2006.
Five Questions with Sandy
favorite quote: "Change the way you look at things and you will change the way they look."
best advice ever received: When you have a challenge with something or someone the first thing you need to look at is what part you play in the challenge.
hidden talent: I am not sure I can hide anything, but it is sometimes surprising to people that I can do "Rappers Delight" and "Devil Went Down to Georgia" from beginning to end.
favorite vacation spot: I would have to say MT Hood Oregon in June You can snowboard in the morning drive down the Mountain 30 min. and play golf drive another ten min and go salmon fishing.
dog or cat?: Fish