About DOmedia
DOmedia is an independent technology company on a mission to change the way out-of-home media is bought and sold. Our cloud-based applications connect buyers and sellers to leverage marketplace effects, eliminate labor and improve reporting and analytics.
Our software is already empowering leading agencies, vendors and brands.
Call us and discover what DOmedia can do for you.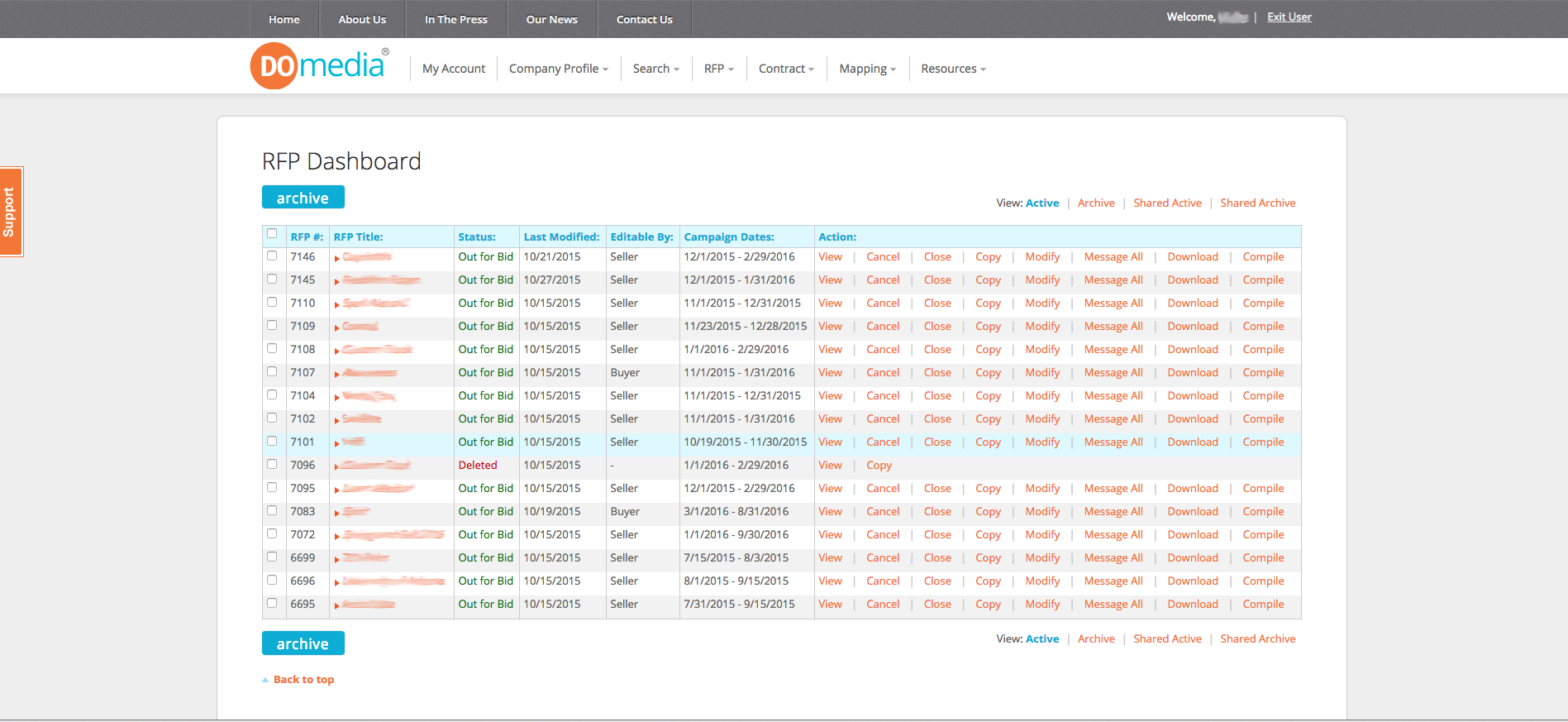 How we help advertising agencies
DOmedia empowers buyers to build, manage and analyze campaigns within a unified set of apps. We help agencies focus on strategy, creativity and data-driven decision making by eliminating digital labor.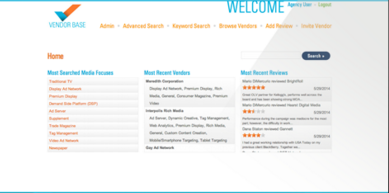 How we help media sellers
DOmedia puts your inventory in front of highly qualified customers. Some of the largest OOH agencies send RFPs through DOmedia exclusively. DOmedia vendor profiles receive traffic from local advertisers around the world.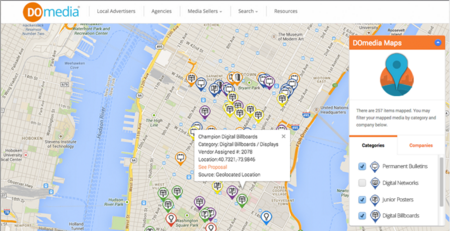 How we help local advertisers
DOmedia is the world's largest marketplace for buying out -of-home media. DOmedia makes it a snap to search for media, build a targeted campaign and contact vendors around the street or across the country.
What are DOmedia customers saying?
"At the Starcom MediaVest Group, we are focused on becoming a data-driven agency to better meet our clients' needs. DOmedia's applications help us automate direct media buying processes that help us stay ahead of media and consumer fragmentation trends. We now manage media information more efficiently and generate analytics to help us make better investment decisions for our clients."
- Lisa Weinstein, President, Global Digital, Data and Analytics at Starcom MediaVest Group