BobCar Media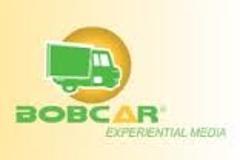 110 Wall Street
13th Floor
New York, NY 10005

BobCar is the first versatile and highly engaging Mobile Demonstration Showroom and Sales Boutique that can travel and be positioned in any high traffic city, urban and suburban center:

-Conducting extensive product demos + actual sales of brand marketer services.

-Giving the consumer a first-hand look, feel, demonstration of specific a product or service when they walk up to the BobCar to ask "what is this?", then directed to a participating local retail partner and/or offered the option to purchase the product/service on the spot.

BobCar represents the very first offering in "experiential media", delivering to all brand marketers, total flexibility to create and drive "hands on" peer-to-peer product and service demonstrations; tightly focused market data collection, local retail bounce-back programs, active online and mobile wireless SMS + download messaging engagements; and many unique forms of measurable "interruptive" media experiences that quickly resonate with B2B and B2C in real time.

Back to top