Health Media Network (HMN)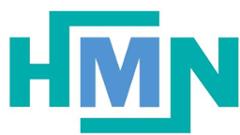 9 Old Kings Highway South
Darien, CT 06820

Health Media Network, (HMN) is the fastest growing point-of-care digital media company providing education and health content in physician waiting rooms through a platform of 23 condition-specific health networks . As the industry leader in IP addressable technology, HMN is able to customize content by medical specialty providing physicians with relevant programming for their patient-base and providing advertisers with a targeted audience for their messaging.
HMN currently reaches over 30,000 physicians and millions of patients and their caregivers in medical offices, hospitals and healthcare systems nationwide.
HMN also offers in-office brochure distribution, a poster network, mobile marketing and custom publishing as part of a comprehensive portfolio of waiting room touch points.

Back to top