July 2011 Newsletter
Advertisers & Agencies|Media Sellers
Jump to: Feature Story • DO the Math • Word on the Street • Tip of the Month • Social Media
Feature Story
Stand Up and Be Counted
Article by Stephen Freitas, Chief Marketing Officer, OAAA
The outdoor advertising industry is recovering and growing. Over the last decade, the industry has added new formats, new clients, and new ways of communicating a brand's message. These changes have all brought more dollars into the out of home industry, a trend that is expected to continue at a rate of 7.1 percent growth annually, according to MagnaGlobal's June 2011 forecast.
However, without accurate reporting, the story of the medium's trajectory will be incomplete. Significant progress in achieving the industry's goal of increasing market share will go unrecognized and unreported.
Outdoor advertising is unique in how revenue and ad spending are collected and reported. For other traditional media, the process is passive and automatic. With outdoor advertising, it's compiled company by company, market by market. Without a committed industry, available statistics are bound to be inaccurate.
Three agencies report outdoor advertising revenue, each satisfying a different need: OAAA, Miller Kaplan, and Kantar Media. OAAA works closely with each service to identify methods to streamline and synthesize data collection in order to minimize the work involved with reporting to multiple agencies.
Reporting to these agencies has many benefits. Advertisers plan their spending strategies, investors determine their buy ratings, and the trade press reports on industry revenue growth based on these numbers.
OAAA receives hundreds of requests each year for revenue and ad spend data. The more accurate the revenue data is, the better OAAA can serve you and in turn, your clients to understand the media landscape, a category, a market, or simply how they stack up against their competitors.
Since the outdoor industry is diverse with many different display formats, it is crucial to include as much information as possible so that no industry segment is underreported. If your company is already reporting to these services we thank you for your continued support. If your company is not reporting to all of these services we urge you to begin reporting.
The reporting companies make it as simple as possible to report. You provide them with data and they will collate the data and sort it into the correct categories and market definitions.
Every month, Miller Kaplan collects revenue data for: bulletins, posters, digital billboards, street furniture, transit, alternative media, digital place-based and cinema. Miller Kaplan will email a revenue data request form and you'll be asked to return the form to Miller Kaplan providing total revenue data for these segments. Miller Kaplan's out of home auditor is Andrew Rosen who can be contacted at arosen@millerkaplan.com or (818) 769-2010 x1171. Please contact Andrew directly to begin monthly revenue reporting or if you have questions.
Kantar Media collects ad spend data monthly for all traditional media industries including, broadcast, print, and out of home. Specifically, Kantar Media collects information readily available in most contracts: market, month, product category (e.g., communications), advertiser (e.g., Verizon), brand (e.g., Verizon Wireless), and rate card value. Kantar's ad spend coordinator is John Ciotoli who can be contacted at John.Ciotoli@kantarmedia.com or (212) 991-6087.
You can be certain that all information collected is held in complete confidence and is never shared with third parties. The information is compiled in aggregate. Your company's individual revenue will never be reported publicly. If you have any questions or concerns, please feel free to call me at (202) 833-5566 or write to me at sfreitas@oaaa.org.
DO the Math
DOOH InfoGraphic: It's All Around Us
This infographic shows how strategically placed Digital Place-based Advertising Screens and Digital Out of Home Signage can be used to target the consumer in the various venues she visits throughout the day – while in transit, at work, shopping, running errands or socializing.
The growth of the Digital Place-based advertising medium is projected to grow rapidly this year at 16.7% (revenue) and its time agencies and advertisers embrace the medium in the same way they have done with online and now interactive mobile advertising.
source: www.DigitalSignageToday.com
Word on the Street
Our picks for the most newsworthy OOH content
This past month was digital heavy. Susan Danaher explained how the digital place-based industry can move forward together, DOmedia broke 500 media sellers searchable in the largest OOH Marketplace, Digital Signage Today released an eye-catching DOOH InfoGraphic, and indoorDIRECT bagged the Taco Bell deal. See our our top news picks from the last month (ish).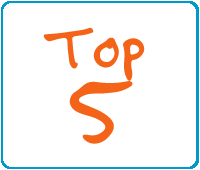 1. Susan Danaher Explains What It Will Take to Move Industry Forward
DOmedia Blog - July 5, 2011
Sue Danaher, President of the Digital Place-based Advertising Association (DPAA) explains what it will take for the industry to move forward. Standardization, creative execution, increasing awareness and accountable measurement are just a few of the topics covered in this post by the industry veteran.
2. DOmedia Marketplace Exceeds 500 Media Sellers
DOmedia Blog - July 12, 2011
DOmedia welcomes the latest companies that joined the largest out-of-home media marketplace in the industry. With over 500 media providers listing their media in the DOmedia Marketplace, it is safe to say, if it's out there, it's in here!
3. Digital Signage: It's all around us
Digital Signage Today - June 23, 2011
This infographic shows how strategically placed Digital Place-based Advertising Screens and Digital Out of Home Signage can be used to target the consumer in the various venues she visits throughout the day – while in transit, at work, shopping, running errands or socializing.
4. RMG At The Crossroads: Let's Make a Deal
Ken Goldberg, digital signage blog - June 23, 2011
In some of the least surprising news in recent memory, word came out Wednesday that RMG Networks is mulling an IPO in which it would raise $250 million in equity financing. The timing is not shocking considering the overheated reaction to the LinkedIn IPO, the warm reception for Pandora and the astronomical valuations contemplated for the arguably fatally flawed Groupon. RMG, which is funded primarily by Silicon Valley VC stalwarts Kleiner Perkins and DAG Ventures, was clearly headed toward a new round of financing to drive growth and take advantage of RMG's momentum.
5. Taco Bell and indoorDIRECT To Bring The Restaurant Entertainment Network to all 5,600 Taco Bell Restaurants
Indoor Direct - June 30, 2011
indoorDIRECT announced it is installing the largest in-store restaurant entertainment network in the country in all 5,600 Taco Bell locations by 2015. Advertisers will have the opportunity to reach 48 million Taco Bell customers each month on indoorDIRECT's Point of Sale Network (no audio) and Dining Room Network (42 inch tv screens with audio). The company is also supporting free Wi-Fi in the restaurants.
Tip of the Month
Include Locations to Show Up in Geographic Searches
Including locations in your inventory on DOmedia ensures that your company will show up in geographically targeted search results. Wouldn't you want to be in a highly targeted search for Wallscapes in Chicago if your company offers it? Of course! The only way to show up correctly in these searches is if you provide location-level information in your inventory. Having locations also lets you take advantage of our mapping tools. Your locations are only visible to logged in, approved media buyers.
A simple way to update your inventory is to send an export of your location list to DOmedia each quarter. We can work with you to update your information so you have the best presence in the DOmedia Marketplace and the web!
What are you waiting for? Thousands of media searches are happening every day.
Send DOmedia my location list »
Social Media
Check Out the DOblog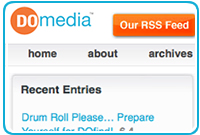 Check out the DOmedia Blog to read the latest on the OOH, DOOH, Alternative and overal Advertising Industries. Chronicled are posts from industry thought leaders, polls, trends, and breaking news from the industry. Have a blog of your own? Share your story with us and if we deem it worthy, we'll share it with the rest of the industry.