November / December 2010 Newsletter
Advertisers & Agencies | Media Sellers
Jump to: Feature Story • Company Spotlight • Tip of the Month • DO You Tweet?


Feature Story
Focus on What's Important



Article by: Kim Ramser, DOmedia Business Development & Industry Relations Guru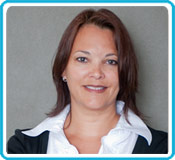 We have all been there. Running around getting general information together for a prospective client, only to find out there really is no budget or specific plan. How can you make sure that your time is focused on activities that increase revenues and develop relationships? One of the biggest complaints we hear from agencies is the lack of relevant information readily available for a new client pitches and idea generation…why can't the information they need be accessible when they need it?

As a media seller, have you ever wondered how much time you spend answering general questions, putting together media kits or providing product descriptions for a new client who may not even know if they have a budget to spend?

Here is a sampling of frequently asked questions we have heard from agencies:
Q:
What is the minimum recommendation?

A: Provide your minimum recommendation in the pricing terms of your Media Profile on DOmedia.
Ex: Out of the 65 dioramas in an airport, we recommend purchasing at least 40 spots in the three largest concourses to make an significant impact.

Q: What format is available for digital creative - full screen, L-bracket or banner?

A: Provide the unit definition to solve any confusion. The unit definition can be provided in the product description quite easily, as well as in the art/production specifications section of your Media Profile.
Ex: The ad space is displayed on our healthcare channel broadcast in doctors office waiting rooms and is available in 10 second full screen shots and 1 minute L-brackets.

Q: What is the recommended frequency?

A: Put that information in your Publicly Displayed Rate Card.
Ex: Recommended Frequency: One :30 spot for every 5 min loop.
Q: Is my start date going to provide adequate time for production?

A: Provide the lead time for both approval and production under the art/production specifications on your Media Profile.
Ex: Approval Lead Time: 7 days, Production Lead Time: 14 days.

Q: Can your product be bought locally or does my client have to buy the entire network?
A: Provide the market definition under your Pricing/Terms.
Ex: Our network is addressable to the individual location. A minimum of 10 locations must be purchased.

Q: How many units must be purchased and what is the minimum number of weeks, days, etc.?


A: Indicate the required minimums in the Pricing/Terms, including minimum time and minimum order quantity (in the Location section).
Ex: Minimum Time: 4 weeks, Minimum Order Quantity: 50 Screens

Q: What categories have been successful and is there any proof of performance?

A: Add research and case studies as Support Files to all of your listings. These files will be readily available to advertisers when they are looking for additional information about your media.

Q: Do you have any units that can take 3D creative or different types of production applications?

A: Not only can those go under the art/production specifications, but if you have some unique capabilities, include them in your product descriptions as well. In many cases, a picture or video of your media in action can show off your unique production capabilities.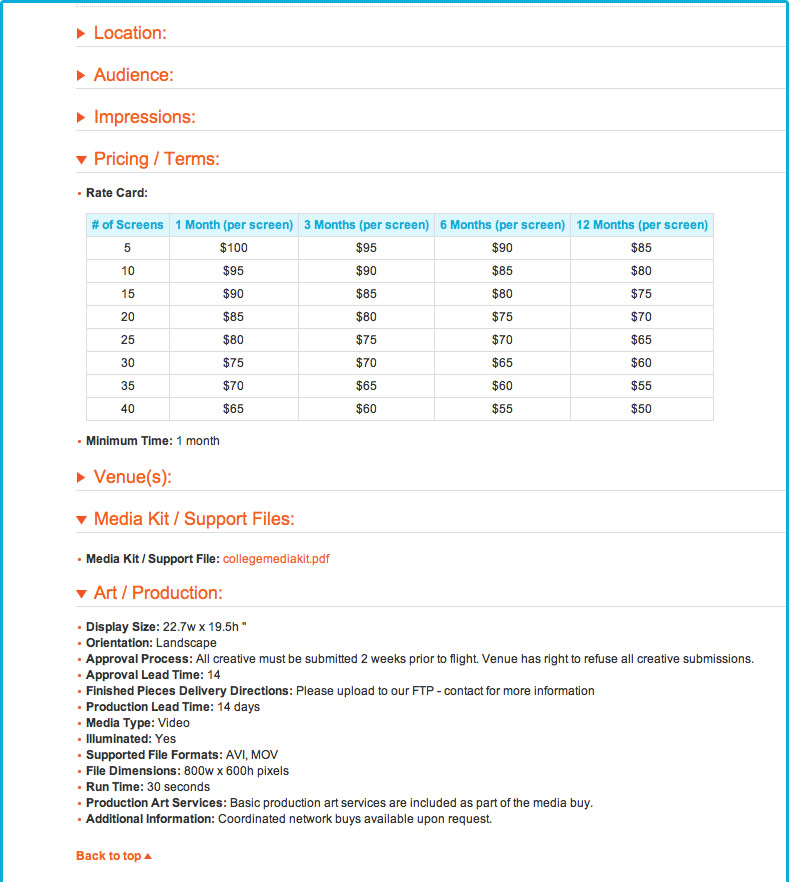 Many buyers don't want to waste your time and appreciate this vital planning information at their fingertips. This level of accessibility increases their turnaround time to clients while giving them the tools to be even more knowledgeable about your media. Often, many sellers think that if the buyer can't access the information, they will pick up the phone and call. This is not always the case. In fact, we have found that buyers will actually engage vendors who provide the most information up front. As busy as they are, media buyers are increasingly willing to skip the extra step of the phone call if they can identify alternate vendors who can readily provide the information they need.
Let DOmedia handle the routine yet significant task of providing the details by completing your media profiles, so you can focus on cultivating new business and developing relationships. Get out and sell rather than constantly pulling together general media information. Focus on networking, marketing and visiting your clients. Look at clients who aren't buying from you anymore. Pick up the phone and rekindle those relationships. Log in to My Account and
edit your Media Profiles
with the answers to all the questions above.
DOmedia has many tools and resources to help you and your client make the right decisions and to make the process flow smoothly and easily. If you have questions on how to use our tools or would like a training session with our Client Services team, please let us know. We're happy to help!
DOmedia Client Services | theteam@domedia.com | 866.939.3663
Company Spotlight

Safe Lites, LLC


New Technology Lights Up Traditional Media

Safe Lites Applies GlowSkin® to Create Eco-Friendly, Unique Advertising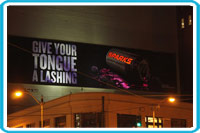 Marketers have been scrambling to differentiate their products by branding them as "eco-friendly" or "green" even though many have fallen short. But what if you could make the advertising itself environmentally safe and still enhance the graphic displayed? Now you can; Safe Lites, a MN based company, has created patented applications for billboard illumination called GlowSkin®. Safe Lites has changed the face of Out-Of-Home (OOH) media while creating a unique form of advertising in what is normally considered a relatively traditional media category.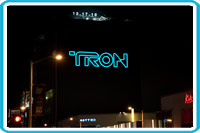 Safe Lites partners with companies to give advertisers the ability to create memorable impressions by enhancing traditional offerings with unequalled visibility. GlowSkin® is a proprietary form of electroluminescent (EL) lighting technology used in promotional campaigns to enhance the effectiveness and visibility of many advertising mediums from phone kiosks to bus shelters, billboards and even giant wallscapes (the largest ever EL application produced is currently hanging on Sunset Blvd. in West Hollywood, CA). Not familiar with EL? Every time you touch an electronic key pad or look at the dashboard of your car, you may be looking at EL technology.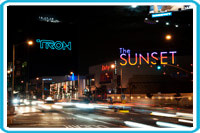 Since 2002, Safe Lites has taken EL lighting technology and applied it to several OOH applications, including traditional billboard advertising. GlowSkin® can be used to highlight products to create larger than life imagery creating the "buzz" factor every agency and advertiser wants. GlowSkin® creates eye-catching advertising that is sure to attract attention.

GlowSkin's technology uses non-toxic, biodegradable materials that are environmentally friendly and can be recycled. Because it requires only a standard 110V/15 Amp outlet, its displays can be "plugged-in" almost anywhere. Energy savings over traditional billboard lighting can be significant. For instance, a typical 14'x48' billboard might use six 400 watt halogen lights (2400 watts) to illuminate the board whereas a GlowSkin® illuminated board typically draws only 20-80 watts in total! Plus, GlowSkin® lamps are non-obtrusive, have a wide angle of vision, are weather resistant to extreme hot & cold conditions, and can be seen at greater distances even in diminished light conditions such as fog, rain, or snow.
Big brands have noticed Safe Lites technology and started using GlowSkin® to light up their traditional advertising in an environmentally friendly way. Recently, Sony Pictures, Disney Studios, FirstBank and a long list of creative agencies have engaged Safe Lites to promote the release of upcoming movies and other products and services.
"In order to demonstrate our client FirstBank's 24/7 customer service, we decided to partner with Safe Lites to create a billboard that successfully displays our messaging 24/7 – even at night," says TDA®_Boulder, the full-service advertising and design agency tapped for the FirstBank campaign.
According to John T. Golle, Safe Lites founder, chairman and CEO, "GlowSkin® is definitely moving into the mainstream of OOH advertising. Ever since we turned to US suppliers about three years ago, the quality and reliability of our product has been outstanding; getting UL certification of our systems has been a big plus; and the feedback from our customers ranges from 'awesome' to 'incredible'. We are both pleased and proud to work with some of the industry leaders and look forward to expanding our availability and reach into the OOH market."
When it comes to traditional outdoor advertising, Safe Lites has created a unique technology that can help marketers stand out while reducing the impact on the environment. To incorporate GlowSkin® technology into your next advertising campaign, contact Safe Lites by calling 866-206-0566 or visiting www.GlowSkin.us/.
Contact Safe Lites:
John Golle | CEO | 866.206.0566 | jgolle@safelites.com | www.GlowSkin.us
DO You Know?

Give Us Your Opinion



Tip of the Month

Don't Miss Out on Business!

Update Your Media Profiles to Appear in Targeted Searches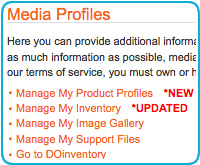 DOfind, our enhanced subscription tool that helps agencies and advertisers search the DOmedia database for media properties like yours, is now publicly available. One of DOfind's newest features is the ability to search by demographic (including gender, age, ethnicity and household income) as well as proximity to a specific address or latitude/longitude.
WHY DO YOU CARE? If your Media Profiles are missing these critical data points, they won't appear in targeted search results. So take a few minutes to make sure your profiles are in tip-top shape and ready for business with planning-level data!
TO UPDATE YOUR PROFILES: Log into DOmedia and click My Account from the main navigation bar.
NEED HELP? Our Client Services team is always on hand! clientservices@domedia.com | 866.939.3663 ext 6
DO You Tweet?

Follow Us!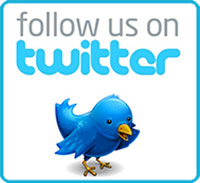 Welcome to the DOmedia Twitter page. From industry news and events to site enhancements and DOmedia announcements, we'll keep you up-to-date on all things out-of-home. Let's tweet!