May 2010 Newsletter
Advertisers & Agencies | Media Sellers
Jump to: Feature Story • What's New • Creative Corner • DO You Tweet?


Feature Story
Key Takeaways from the GO! 2OIO TAB/OAAA Conference

Where the Industry Stands, Where It's Going and Why You Should Care

Article by: Kim Ramser, DOmedia Business Development & Industry Relations Guru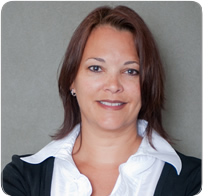 Early May brought the GO! 2010 TAB/OAAA Out-of-Home Media Conference & Expo to Phoenix. I probably saw many of you at the tradeshow, OBIE dinner, workshops, general sessions or pool—yes, some of us did venture out. If you couldn't make it, there was quite a buzz of excitement and enthusiasm about where our industry is going and actions we are taking to increase industry revenue, visibility and occupancy.

You could tell the momentum at the show was taking us forward to 2011, and 2009 was all but forgotten. The industry really came together at this conference, and I believe we could understand more than ever that we are one industry. Whether your company is digital, alternative, or traditional, we are all in this together.
Of course, the conference provided the platform for many informative discussions and interesting presentations. Below are a few points of interest I took away from the show and would like to share with you now.
Moving Toward National Buys
Let's face it, OOH revenues in the U.S. are greater than in any country in the world, at $5.9 billion dollars in 2009. However, we still get a low percentage of total U.S. ad revenue. We are the third lowest—behind Brazil and Italy. How do we increase that percentage? One way is to start thinking about national campaigns. Since 75% of OOH revenue is typically from local advertisers, we have a lot to do. So where do we start?
Start by selling in conjunction with your competitors. Help each other develop programs that can be bought by agencies to reach the top 25 or 50 markets. One great example is the IBAA (Indoor Billboard Association of America). They have a network of 20 or more smaller companies who typically cover one or two markets, banding together to carry out a campaign. They don't consider themselves competitors, but associates.
How can you spot these potential "associates"? Use DOmedia as a tool to look for other companies you can partner with and create alliances. As a seller, you have limited search capabilities, but you can still find companies and contact information. For example, if you only have inventory in Philadelphia, create partnerships with independent companies who cover Boston and New York to create a Northeast Corridor coverage program.
If you have digital billboards, create a national digital billboard network with other providers who offer digital billboards in other markets. There are many opportunities now available with all of the technology available to you.
Understanding EYES ON
Advertisers are looking at our medium in a different light due to EYES ON. One of the best comments I heard from an advertiser came from Mary Sheehan, ESPN. She stated that one of the biggest changes is the ability to actually sell audiences, not just market coverage. The EYES ON ratings system will provide a common currency for advertisers and agencies to justify including outdoor in cross-platform campaigns.
Because of EYES ON, gone will be the days of using residential zip codes to determine which locations to include in a campaign in order to reach a specific demographic target. And because of the increased credibility of the numbers, advertisers will no longer discount the metrics we present to them.
EYES ON has many advantages and helps to bring us to the table:
EYES ON not only quantifies, but qualifies the medium by creating a ratings system based on audience, not just physical placement of a board.
EYES ON is based on who sees the board, not just who passes it.
EYES ON increases the credibility of outdoor demographic Reach & Frequency metrics.
To those of you in the traditional billboard segment—learn as much as you can about EYES ON. It will benefit you to be able to educate your clients. With that said, it can seem quite confusing and little overwhelming. There are many resources to help explain EYES ON. To learn more, check out http://www.eyesonratings.com or http://www.eyesonbloggers.com.
Learning from Our Neighbors to the North
Our Canadian neighbors held a breakout session about some of their recent progress. Listening to their presentation made me realize how far ahead they are in some aspects. In Canada, OOH revenue mostly comes from national campaigns rather than local buys. We need to understand what they are doing that we are not doing here in the US. Canadian OOH campaigns take on a more multi-media approach with the agencies, where they plan of mix of OOH products rather than a billboard campaign or digital campaign.
The Canadians are also innovative. The Canadian Outdoor Measurement Bureau (COMB)—our equivalent of the Traffic Audit Bureau—has developed a Reach and Frequency model for transit media. We should see a model within the next few years from the TAB. COMB is working on an Indoor Reach and Frequency model, which isn't available in the U.S. either.
The Out of Home Media Association of Canada (OMAC) just released a digital research study. They conducted the study in 2009, consisting of 8,000 digital screens. The results were pretty amazing—72% of the targeted audience actually saw the screens. The campaign reached 19 million people monthly.

What's New

Questions Raised at MediaPost's Digital Out-of-Home Forum

And How the Industry Can Work Toward Finding Answers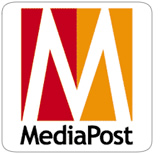 Earlier this month, DOmedia joined others in the industry for the MediaPost Digital Out-of-Home Forum in New York. While many great topics were brought to light through discussion, basic themes of standardization, consistency, growth and measurement seemed to permeate throughout the day. Some examples included:

Growth Plan - How should the digital out-of-home industry best utilize its unique strengths (interactivity, mobile integration, POS positioning, etc.) while still being able to pursue traditional media budgets? Are local advertisers playing a role in this digital out-of-home?
Consistent Formats - To what extent should we be trying to standardize creative executions among networks at the risk of compromising the relationship of each screen and its environment?
Consistent Measurement - What are the next steps to improve measurement? How can we find a consistent way to compare apples to bananas to better understand the differences in the quality of impressions when we look for scale?

Nielsen's Fourth Screen Report was also a big topic of discussion (announced only a couple weeks earlier), with a mixed approval from an audience of mostly digital network operators and agency planners. While the consensus was that it is a large step in the right direction to improve measurement, giving agencies the ability to compare place-based video networks to TV, it falls a little short in comparing the audiences and impression values among the networks.
As industry veteran, Jack Sullivan of Starcom, touted, "Not all impressions are created equal," it became clear there are steps we need to take as an industry to improve the measurement of digital out-of-home while still maintaining consistency across networks and better compare apples to apples. Agencies need to sell digital out-of-home to their clients, but the honest truth today is it just isn't a big enough part of their plan to warrant the necessary time investment to review each network's separate study.
So now what? As a data warehouse and tool set for media professionals in the industry, DOmedia will continue working with those who are taking steps toward creating a larger role for digital out-of-home and place-based video networks in a brand's marketing plan. Through the use of smarter software and better data management, we hope to align the efforts of those already working to address these key issues for industry growth!
back to top »
Creative Corner
Dancing with the Stars... on Water!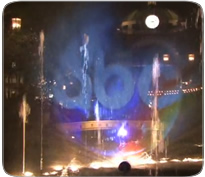 Seeing as how walking on water is humanly impossible, how exactly does one dance on water? To tackle this problem, ABC partnered with Wieden + Kennedy and ON Media Group to come up with a creative solution.
Picture yourself at The Grove Plaza in L.A. (where all the latest and greatest ad campaigns happen), just as the sun is finally sinking past the horizon. The lights go down, and the show is ready to begin. Speakers announce to unsuspecting shoppers that a dance performance is about to begin. But as you look around, you notice a few essential elements are missing: there is no stage and certainly no dancers. And then, like a vision, appears the cast of the newest "Dancing with the Stars" season sauntering along the water in the central fountain of the plaza. As the voiceover continues, the dancers break out into fast-paced, hip-swinging, toe-tapping dance moves. And then, like clockwork, cameras and cell phones begin appearing everywhere you look, audience members anxious to capture the action in a picture or video.
The gig, which ran for one week, four times a night, worked. The most recent season of DWTS debuted to its largest audience ever… 24.4 million, to be exact! ABC attributes its premier success to the water show promotion, coupled with its cast of many notable (and notorious!) celebrities, including the likes of Pamela Anderson, Erin Andrews and Buzz Aldrin. ABC entertainment's VP of Marketing Strategy, Darren Schillace, notes, "We were the first TV show to use this tactic at The Grove, so it truly was something TV fans haven't seen done before." While water projections may be a first, ABC has already proven successful at promoting DWTS with other forms of alternative media. Three years ago, the show's dancers were sent on a two week tour to challenge commuters across the country to a dance-off.
In an industry that constantly strives to catch the attention of its audience members, advertisers continue to combine cutting-edge technology and creative out-of-home media opportunities to drive innovative campaigns. Exciting "firsts" like the one above definitely have us dancing with excitement!
Click here to watch the full video »
DO You Tweet?
Follow Us!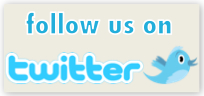 Welcome to the DOmedia Twitter page! From site features and enhancements to Q&A support, we'll keep you up-to-date on all things DOmedia. Let's tweet!