June 2010 Newsletter
Advertisers & Agencies | Media Sellers
Jump to: Feature Story • DO the Math • Creative Corner • DO in the News • Tip of the Month • DOblog


Feature Story
The Value Proposition

What Do You Bring to Your Customers?

Article by: Kim Ramser, DOmedia Business Development & Industry Relations Guru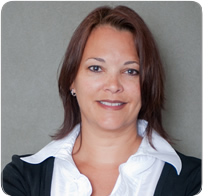 This seems like a basic question that should be easy enough to answer, but have you really thought about it? Do you give your customers value without expectation? Value shouldn't be something added to your product or service, it should be something provided to the customer, with the customer in mind.
For instance, what is value-added? Is it something you add just to get the sale? Or do you consider value something that is already given—like customer service? Is it something you are adding at no charge, like an extra poster panel in a campaign? Anyone who has read Jeffrey Gitomer's Little Red Book of Selling knows that value should be something the client (or potential client) receives even if they haven't become a customer yet. When you provide value before the sales process is completed, price becomes less of an issue.
With that said, how can you provide value before you even sell to your client? Who are you? How many roles do you play? As a salesperson, do you keep up with industry trends? Then send out relevant snippets to your clients and prospects to also keep them informed. Be known as a person of value by volunteering in the community. Remember, leads and referrals are everywhere.
Are you a parent? Volunteer to speak at a civic organization geared toward children. What have you learned from you kids? If you a caregiver, speak at an organization geared toward caregivers and talk about your challenges and how you have overcome them. Are you scared to speak in public? Find newsletters geared toward your interests, hobbies and roles. You can also find organizations geared toward business, such as the Chamber of Commerce or SBA. Talk about buying out-of-home media in a local environment.
Get out in the community and provide value. Just remember, you aren't there to give a sales pitch, but to build your network, establish your presence and help the community. Hang around after the meetings. You never know who you might meet.
Know what your customers want—whether it is more sales, more productivity, better visibility, or more customers. What can you provide them with before the sale to help them reach those goals? Find out what your potential customers want and provide it ahead of time in the form of information or referrals. Once you provide value, you make friends and price is not as big of an issue.
So, of course, this brings me to the next question…
What Value Does DOmedia Bring to You as a Media Seller?
Resources Library
Did you know we have a Resources section accessible only to agencies and advertisers? Here they can find industry news and trends, product category information and DMA information, but we also include a creative gallery and research section. Have you executed a great creative campaign lately? Let us know! We want to include your campaign in our creative gallery for agencies to see. What about a campaign that yielded excellent results? Let us include your case study in our research section, so agencies know how great your medium works!
To submit an image or PDF, shoot an email to brittany@domedia.com.
Requests for Information (RFIs)
We have also had a lot of Request For Information traffic lately. More buyers and planners are coming to the site. Help us help you by updating and adding as much information as possible to your company and product profiles.
Press Room
Have you visited our Press Room lately? We recently unveiled our DOfind subscription tool, and the announcement was picked up by many online publications, driving more traffic to our site and to your listings. Check out the "DO in the News" section below for links to a few of the press releases and industry articles. To see all of our press releases and what others are saying, visit our Press Room.
DOmedia is creating value by giving you relevant resource information, providing your company and products more visibility to agencies and providing referrals through our electronic RFI tool. We are building more tools to help make the sales process more efficient and bring you even more value. So stay tuned for more updates and press releases.
DO the Math

The Reach of Digital Place-Based Video vs. Other Media

Source: Arbitron Digital Place-Based Video Study 2010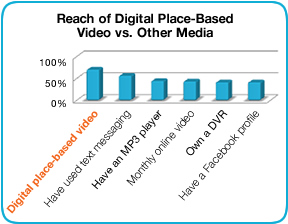 Digital place-based video dwarfs many prominent new media and marketing platforms. More America teens and adults have seen a digital video screen at a public venue in the past month (70%) than have watched a video online (43%).
More people see digital video screens in public venues than have ever sent or received a text message (56%); owned a DVR, such as TiVo or a recorder provider through their cable or satellite TV provider (41%); or have a Facebook profile (41%).
To see the full report, click here »
back to top »
Creative Corner
Central Park Vitality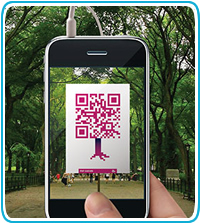 Central Park in New York City might be one of the country's most well-known parks. It's prominent, but not overbearing—the perfect complement to its large host city. And although it's practically been around since New York City's inception, few people really know the history behind it.
New York Parks and Recreation along with New York's Central Park Tourism felt the exact same way. So they took action by joining forces with Agency Magma to create one of the most imaginative alternative media campaigns to ever hit Central Park. Known as The World Park, the campaign took place on Arbor Day weekend, April 30th – May 1st.
So how did it work? Over 50 "parkodes" (or zones) were created throughout the park by Agency Magma as the greenest and least impacting way to interact visitors. Each parkode was anchored with a digitized tree that sent signals to the mobile phones of passersby. The QR-Coding on these devices—which is really the coding responsible for quick responses on camera phones—then enabled visitors to engage in four categories of information, including pop culture, science and geology, art and music, and history based on the specific parkode. A picture, video, painting, or trivia listing would appear on your phone.
Visiting the park that weekend with phone in hand, you might have seen what the empty amphitheater looks and sounds like with a packed house. Or you could have strolled with Carrie Bradshaw from "Sex and the City" next to the pond featured in the TV show. More of a trivia person? The question—which animal has been absent from the park for over 30 years?—would have probably stumped you (the answer, for those of you curious at heart, is the rabbit). More of a history buff? You could have held your phone in front of one of the bridges to see what it looked like decades before. Talk about a walking museum!
The "interactive board game" of Central Park was more than a hit, thanks to street teams handeding out How-To brochures (not to mention the 10 months of planning and execution by Agency Magma). "Visitors with smartphones loved the richness of the content, specifically scrolling through views from the 1800s, seeing the Central Park skyline from 1890, streaming videos from famous movies, and quirky park history that they never knew about Central Park," says Michael Ferrare, founder and creative director at Magma.
A similar event could be following, though Ferrare declined to say where and when. So keep your eyes and ears peeled (and your phones at the ready). You never know where the next virtual museum might just pop up!

Click here to watch the campaign video »
DO in the News

The Word is Out!

...and People Are Starting to Notice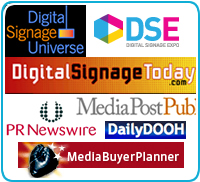 As many of you know, DOmedia was happy to announce DOfind earlier this month, the enhanced version of our subscription service connecting agencies and advertisers with our database of over 200,000 media properties. And lucky for us, it appears the industry has taken notice! So thank you to everyone who covered the story. And for those of you who have no idea what we're talking about and want to see what all the fuss is about, check out some of the stories below.
• MediaPost Digital Outsider - DOfind Help Agencies Find Networks
• MediaBuyerPlanner - DOfind Helps Buyers Connect with Outdoor Media Properties
• Digital Signage Today - DOmedia releases new online subscription-based ad tool
• DailyDOOH - DOmedia's New Version DOfind
• Digital Signage Universe - DOmedia Debuts DOfind - Helps Advertisers and Agencies Connect Efficiently with Media Providers
Tip of the Month

Don't Miss Out on Business!

Update Your Media Profiles to Appear in Targeted Searches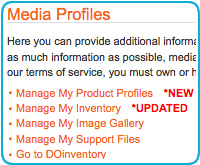 DOfind, our enhanced subscription tool that helps agencies and advertisers search the DOmedia database for media properties like yours, is now publicly available. One of DOfind's newest features is the ability to search by demographic (including gender, age, ethnicity and household income) as well as proximity to a specific address or latitude/longitude.
WHY DO YOU CARE? If your Media Profiles are missing these critical data points, they won't appear in targeted search results. So take a few minutes to make sure your profiles are in tip-top shape and ready for business with planning-level data!
TO UPDATE YOUR PROFILES: Log into DOmedia and click My Account from the main navigation bar.
NEED HELP? Our Client Services team is always on hand! clientservices@domedia.com | 866.939.3663 ext 6
back to top »
Are You in the Know?

Check Out the DOblog!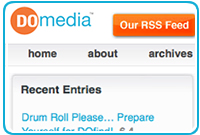 Welcome to the DOmedia blog. Chronicled here are our adventures, thoughts on OOH media and interesting tidbits about what's going on in the industry. Enjoy!