July - August 2010 Newsletter
Advertisers & Agencies | Media Sellers
Jump to: Feature Story • What's New @ DO • Company Spotlight • Creative Corner • Tip of the Month • DOblog


Feature Story
Rules of Engagement



Article by: Kim Ramser, DOmedia Business Development & Industry Relations Guru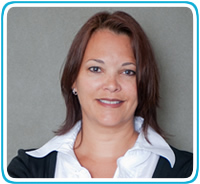 Getting customers engaged is a great way to promote brand loyalty and enthusiasm. Help your clients get their customers involved in their OOH campaigns. We have all seen the Chili's commercial encouraging their customers to upload videos of themselves at Chili's with the hope of getting in a TV commercial. Well, with a little ingenuity, OOH can invoke the same excitement. Help your clients come up with unique ways to engage their customers with entertaining creative executions.
There are two rules to use when creating engaging out-of-home media campaigns. Rule number 1: It doesn't have to be expensive, and Rule number 2: Make sure it is entertaining. People like to be entertained, and with all of the new products and technology available, the opportunities are endless. Here are some great campaigns that got consumers to interact and become engaged with the creative.
UNICEF
UNICEF wanted to create awareness about the poor drinking water conditions in underdeveloped countries. They worked with Casanova Pendrill to develop a very interesting beverage vending machine campaign. The beverage choices were Malaria, Typhoid, Cholera, Dengue… well, you get the picture. Each beverage cost $1, and when you pushed your "beverage" choice, a bottle of dirty water was dispensed. All of the proceeds went to UNICEF, and the awareness of this international health issue was raised to a new level.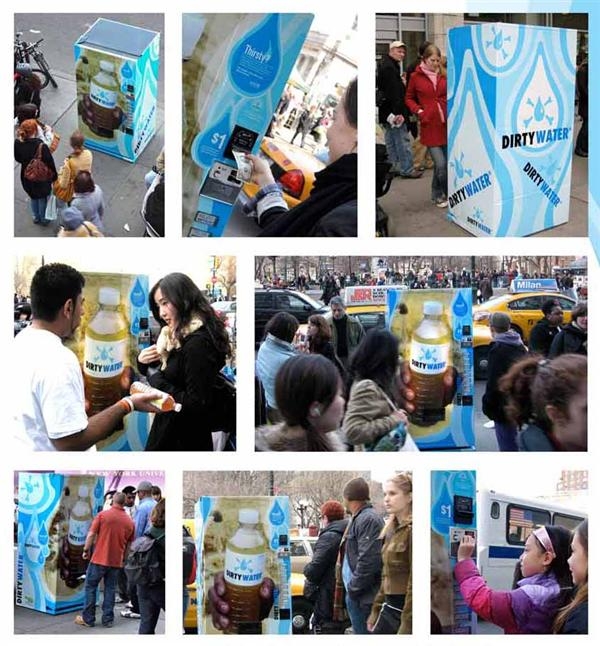 Nike
When Nike decided to engage consumers, they did so by actually having them design a shoe. Teaming up with R/GA and Reuters, Nike used the heavy pedestrian area of Times Square, along with a great digital signage location to engage people on the street. Passersby could change the color, etc. of the shoe on the digital screen by texting to the number on the design.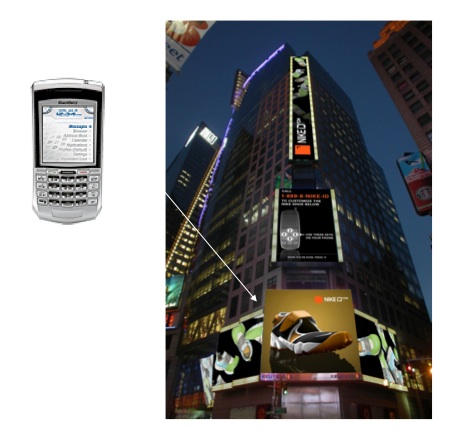 ESPN
ESPN wanted to bring excitement around Monday Night Football, so they incorporated Nintendo Wii technology into their digital display. Teaming with Monster Media, MacDonald Media and Wieden & Kennedy, they created an interactive window display. Those who saw the display could take a quick break from whatever they were doing to virtually catch a football with some of the biggest names in the NFL. What a perfect way to tie into the excitement of football season!
Campaigns can engage consumers without using high tech in high-cost locations. A little creative ingenuity can go along way when getting them involved. Customers don't mind taking the extra step to participate. They will go to a website or try to decipher an entertaining message. The point is to entertain—a campaign can do that without being cost-prohibitive.
Here are some great low-tech campaigns using more traditional types of media:
James Ready Beer
When James Ready wanted to show appreciation to their local beer drinkers, they worked with Leo Burnett-Toronto to implement the "Share Our Billboard" campaign. The billboard served as a call to action for consumers to go to the James Ready website and post pictures of themselves. The best pictures were then posted into the billboard copy, showing how much local beer drinkers love James Ready Beer. This was a great low-tech campaign using regular poster panels, and they built loyalty by posting local people having fun with their brand.
Economist Campaign
This OBIE award-winning Economist campaign by BBDO-NY got consumers involved in a game of Twister® using floor graphics. Each spot had a word in it. And who could resist a game of Twister? This was another great low-tech campaign that would be very cost-effective. The excitement is in the standard, easily recognizable design.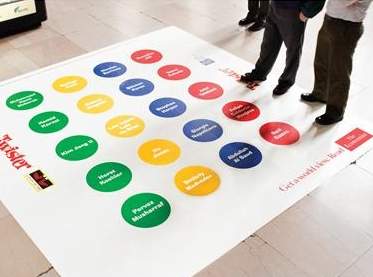 Starbucks
This campaign was a Station Domination installation at the Port Authority by BBDO-NY. The name of the campaign was Port Authority Stream of Consciousness. Each panel throughout the venue on one side of the wall had different images or words, creating a conversation with the morning commuter passing through. And the best part: this execution lead the consumer to a Starbucks located at the end of the station.


Look at your product offerings and figure out what you could create for your clients. Engaging your clients' customers with your creative design by getting them involved generates awareness, loyalty and excitement about their brand or business. You don't have to spend a lot of money or find high-profile locations. Customers will play, react, and read. They enjoy something different during their normal course of commuting, running errands, etc. Give them something to "wow" about. Once you have that successful engaging campaign, share it with us! We are always looking for new case studies and creative to share with our agency members! Just email a case study to theteam@domedia.com, and we'll post it to our Resources library for everyone to see.
What's New @ DO

DO4you: Save Time and Money

We'll Add Your Inventory for You!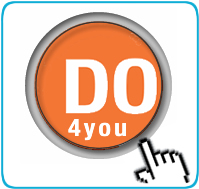 Looking to save time and resources? Put us to work for you with DO4you. If you want to add your inventory to DOmedia but are a little short on time, our Client Services team can do the heavy lifting for you. We'll create stellar media profiles for each of your properties, giving you time to focus on other aspects of your business.
To learn more about DO4you, contact us »
Company Spotlight

Calling All Digital Signage Networks

Experience Screenfeed, the Digital Signage Content Store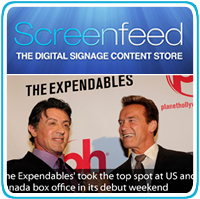 Are you a digital signage network looking for engaging content that is regularly updated, easily delivered, and received from one source—all without the headache of content licensing? Screenfeed doesn't think that's too much to ask. In fact, that's exactly what they provide! Put aside the hassle, time and high costs associated with keeping fresh, interesting content on your screens, and let Screenfeed do it for you.
Screenfeed understands digital signage networks and how important fresh, engaging content is when it comes to attracting viewership. But they also know the toll it can take on a company that creates custom content to fill a playlist, then attempts to continually refresh it. Oftentimes, it just isn't economically feasible to take that burden on by yourself.
As The Digital Signage Content Store®, Screenfeed provides the best licensed digital signage content in the industry. Subscribe to multiple channels; they'll mix them for you and consistently deliver to your players. And because it works with any digital signage software, you can schedule hours of dynamic content in just minutes! Whether you have just one screen or a nationwide network, Screenfeed's scalable solution can deliver. Plus, because many of their channels offer great looking hi-def content based on photos, graphics and information rather than video, you can get HD content at a low bandwidth.
So What Are the Different Channels?
News-in-Pictures
To attract attention to your screens, these channels feature high resolution photos of celebrities, sports heroes, well-known places and events people recognize at a glance. Each photo is accompanied by a brief headline. News-in-Pictures channels include Top News-in-Pictures, Celebrity Life-in-Pictures, and Sports-in-Pictures. Screenfeed also recently added Health, OMG!, Tech, Business, World, Canada and UK News categories as well. Learn more »
Daily Video News
This channel engages viewers at a deeper level, providing videos that include a brief story of a breaking news topic including interviews, movie reviews, politics, business and sports. Choose to receive either a single news minute covering the best stories of the day, or subscribe to a full set of 5-9 video stories daily for each channel. Daily Video News channels include Today's Top Video News, Entertainment Video News, Sports Video News, NewsMinute Daily Video, Showbiz Minute Daily, and Daily Celebrity News. Recently added channels include Today-in-History, Lifestyle, Tech, Business, and Strange News categories. Learn more »
Weather Graphics & Video
You may not know it, but weather is the #1 requested type of content on digital signage. So why not give the people what they want? Stick with simplicity using the Basic Weather or Weather Graphics Package. Or you can really "wow" your audience with the HD Video Weather, Weather Radar Package, Premium Weather Center or even customize your weather services. Learn more »
Infotainment
People want to be entertained. Using Screenfeed's Infotainment channels, you can easily capture your audience's attention with some fun facts and information that actually engage them. Perfect for doctors office waiting rooms, Healthy bites provides health information in HD that can be branded or sponsored. Also great for a waiting room or area with a captive audience is the Photo Trivia Channel, complete with HD photos and interesting facts about science, travel, celebrities, sports, nature and history. Or check out the Top Tweets Channel, a moderated feed of the most interesting and appropriate tweets of the day. Want to provide localized content? Try the Local Event Information channel, offering community, sports, music and theater event details. Screenfeed also provides unique content with the Celebrity Biographies channel and Weekly Fashion Review channel. Learn more »
Ambiance
Captivate your audience with the ultimate visual appeal. Through the Naturescapes Channel, eye-catching high-definition footage of pristine beaches, mountains, dense forests and colorful rainforests combine with natural sounds and relaxing music to create the right environment. Want something a bit more exciting? The Extreme Sports Video Channel shows wipeouts, tricks and unbelievable scenery on water, land, snow and air. And perfect for banks, offices, hospitality, cafes, restaurants and golf retail, the Golfscape Channel offers breathtaking photography of golf landscapes around the world. Learn more »
So How Does It Work?
It's Easy as 1-2-3!
1. Browse the vast collection of digital signage content channels and decide which of them you'd like to subscribe to. Once you've chosen your channels, call 1.800.461.3002 to subscribe.
2. Next, Screenfeed will gather info about your network and software, then set up your account to provide the right format and delivery method.
3. Finally, you schedule the content in your playlist.
That's it! Once you've scheduled your content, delivery will be automated with no further work from your team.

To find out more or to subcribe, call Screenfeed at 1.800.461.3002 or go to www.Screenfeed.com.

Creative Corner
Dinosaurs... Alive!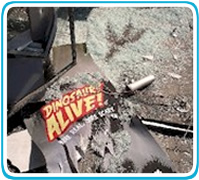 If you're a bus commuter in the Calgary area, you might find one of your local bus shelters is, well… not quite up to par. You arrive to a scene of shattered glass, a broken metal bench, and the steal support apparatus completely ripped from the remaining structure. Strangely, the only clue at the scene of the crime is a pair of extra large, oddly shaped footprints. Next to those flutters a ripped poster with the headline, "Dinosaurs Alive. More Real. More Scary." It's almost as if the culprit stopped to read the poster before running off. Hold that thought. Did it say "dinosaurs"? Last we checked, they were extinct.
Coincidently, that's exactly what happened… almost. Looking for a platform to launch their "Dinosaurs Alive" exhibit, the Calgary Zoo and its agency, CD Trigger, found a solution. "We asked ourselves: If dinosaurs did come to life and roam the streets, what would they do? The answer: Wreck stuff," says Patrick Doyle, creative director at CD Trigger. An earlier car crash had wrecked the shelter, so the agency only had to print off a poster and rearrange some broken glass to add the dinosaur footprints.
"The campaign overall has created a lot of buzz, and overall zoo turnstile has been up 5 percent since the campaign broke," Doyle says. "This execution may have only been seen by a few hundred Calgarians, but these would definitely be described as 'quality impressions.'"
Tip of the Month

DOads: Stand Out Above the Crowd

Advertise with DOmedia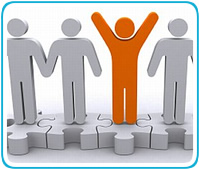 Want to gain additional exposure? Put your products and services in front of the right audience at the right time with DOads. As the exclusive advertorial sponsor in our monthly newsletter, you gain exposure to hundreds of prospective agency and advertiser clients.
You can also reach agencies and advertisers right when they're in the market for your media through a featured listing on the Search Results page.
To learn more about DOads, email us »
Or give us a ring at 866.939.3663.
Are You in the Know?

Check Out the DOblog!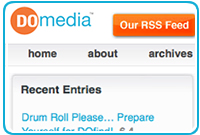 Welcome to the DOmedia blog. Chronicled here are our adventures, thoughts on OOH media and interesting tidbits about what's going on in the industry. Enjoy!