April 2010 Newsletter: Special Edition
Advertisers & Agencies | Media Sellers
Jump to: Feature Story • What's New • Creative Corner • DO You Tweet?


Feature Story
Change is in the Air!
Introducing DOfind (and Big Changes to Your Profiles)
Article by: Andrew Mansinne, DOmedia CEO & Media Aficionado Extraordinaire
In the words of Robert C. Gallagher, "Change is inevitable--except from a vending machine." Many changes happen this time of year—weather gets warmer, flowers bloom, people start their outdoor activities, and baseball begins. Over the next few weeks, you will notice some exciting changes taking place on DOmedia's website, as well. The DOteam has been busy making enhancements and improving the site's performance, and it's important you stay in the loop so your media profiles continue to appear in search results!
What is DOfind?
So what are these all-important changes? Introducing DOfind, the easier and more efficient way for agencies and advertisers to search the DOmedia database for your product offerings. The rollout began in April and will take about six-weeks to complete.
Outlined below are the details and links to additional information so you can make any necessary changes to your account to make your company and products easier for agencies and advertisers to find.
Agencies Can Now Search by Demographic Criteria

Your media profiles have always had a demographics section, but now a subscribing agency or advertiser can search for media by demographics. What does that mean for you? If you don't include demographic data for your products, your media won't appear in these targeted search results. So make sure you've chosen one of the three simple options for providing demographic data: DMA, ZIP Code or Custom. If you have a custom demographic study conducted by a third party, you can include those custom demographics and the source name in your profile. Click here to learn more »


New Product Profiles Make it Easier for Agencies to Find Your Media

One of the notable changes is the introduction of our Product Profiles. These Product Profiles offer agencies and advertisers an "overview" or summary of media opportunities at a category and subcategory level. When a user performs a search, only Product Profiles will be returned, streamlining search results and making it easier for them to find media that fits their needs. Location specific asset details are now "underneath" Product Profiles and are ONLY visible to subscribing agencies and advertisers. This way, you can share location specific details (including planning rates, impressions and creative specifications) with only the qualified customers who need it to plan campaigns. Click here to learn more »


More Product Categories Have Been Added

To help you represent your media as accurately as possible, new Product Category options have been added and are sorted by type. For instance, now we have product categories grouped by Digital OOH, Transit, Billboards, Street Furniture and Alternative OOH, with individual product types under each group. Some of the new categories include Malls, Marine Vessels, Venue-based Signage, and Digital Video Ad Networks with Audio. Click here to learn more »


New Subcategories Have Been Added

In addition to the new Product Categories, there are now Subcategories to choose from to further distinguish your products. These Subcategories are very important because they help create your Product Profiles, greatly affecting the way your media is returned in targeted searches. So be sure to update all of your Asset Detail Profiles with the correct Subcategory, ensuring your Product Profiles will be created accurately. Click here to learn more »


Agencies Can Now Search by Proximity to a Geographic Location

Approved agencies and advertisers have always been able to search by DMA, MSA, and ZIP Code. But now, they'll be able to search by proximity to a specific location. Make sure the locations for your fixed (stationary) assets are as specific as possible because profiles with a specific street address or a specific latitude/longitude are more likely to appear in these proximity search results. And if you have moving media (non-fixed media such as street teams or mobile billboards), be sure to include your coverage area so it also appears in search results. Click here to learn more »


More Venue Options Have Been Added

The DOteam has really vamped up the Venues section so you can better define your products and where they reach their target audiences. Check your profiles to see if one of the 34 new Venues—such as Parking Lots, Salons/Spas, Coffee Shops and Trucks Stops to name a few—better describes your media. Click here to learn more »


As you can see, we've been busy at DOmedia. Don't worry if you can't remember all of these changes. When you log into your account, you'll see red tags pointing out the *NEW and *UPDATED changes. Also, if you have questions about any of these enhancements, please contact the DOteam. We will be happy to answer your questions to make this as smooth a transition as possible.
DOmedia Client Services | clientservices@domedia.com | 866.939.3663 x6
What's New @ DO

Attending TAB/OAAA Out of Home Media Conference & Expo?

Stop by the DOmedia Booth #406 for a DOfind Demo & Win an iPad!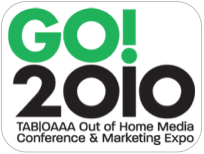 The joint TAB/OAAA Out of Home Media Conference & Marketing Expo is just around the corner! The event, taking place May 2nd-4th in Phoenix, is the premier place to connect with advertisers, advertising agencies/buying services, media companies and suppliers—and explore the world of out-of-home. DOmedia will join the rest of the industry at the conference, so be sure to stop by our booth #406.
We'll be giving demos of DOfind, the enhanced version of our subscription service not yet available to the public. Swing by and check out the new features and functionality, and learn how agencies and advertisers can use DOfind to gain visibility to your media faster and easier than before!
Sound interesting? Catch a more comprehensive sneak peek by visiting our booth. Stick around for a demo and you'll be entered to win an iPad! Hope to see you there!
For more information on the expo, click here »
back to top »
Creative Corner
If Walls Could Talk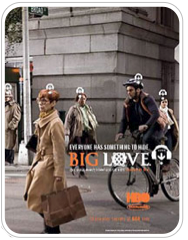 The old phrase, "If walls could talk," literally applies to the latest campaign for HBO's popular series, "Big Love." Featured in the Times Square and Port Authority subway stations is a large wallboard portraying a busy street filled with pedestrians going about their daily routines. But above each person's head is an image of a pair of headphones and an audio jack located below, inviting passersby to plug in. Those who do are suddenly flooded with the audible secret thoughts of the pedestrian on the wall. Thoughts range from comic relief of stealing lunches from the community refrigerator to the sad and moving secret that a woman's baby ruined her life.
The tagline under the "Big Love" logo claims, "Everyone has something to hide." Too right you are, HBO. The hit drama follows a man who tries to lead a normal life in the public eye while hiding the fact that he is a polygamist.
What makes this ad different from others plastered on the subway walls is that BBDO, the responsible agency, has tapped into a form of interactive advertising that virtually all audience members can participate in. Nearly everyone carries an MP3 player on the way to work these days. And what better way to involve the audience than letting them in on everyone's dirty little secrets? After all, everyone loves a little gossip.
The campaign proved successful last year in New York and Los Angeles and is now in the running for the prestigious OBIE Award, OAAA's annual recognition of the year's most creative out-of-home executions. Awards will be handed out May 4th, the final night of the TAB/OAAA Out of Home Media Conference and Marketing Expo in Phoenix.
So next time you're in the New York subway system, keep your eyes open for "Big Love." If you stop and listen, you might just hear your own little secret.
DO You Tweet?
Follow Us!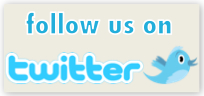 Welcome to the DOmedia Twitter page! From site features and enhancements to Q&A support, we'll keep you up-to-date on all things DOmedia. Let's tweet!