January 2010 Newsletter
Advertisers & Agencies | Media Sellers
Jump to: Feature Story • What's New @ DO • DO the Math • Creative Corner • Tip of the Month • Save the Date! • Recap of Last Month • Are You LinkedIn?


Feature Story
Goodbye 2009, Hello 2010!

Article by: Kim Ramser, DOmedia Business Development & Industry Relations Guru
Wow—what a year! Most of us would probably say goodbye to 2009 with a vengeance. But now we can all breathe a sigh of relief knowing we have a brand new year with fresh hopes, priorities and goals. One thing I like to do during the new year is "filter" out the old, stagnant things in my life to make room for the new, updated things. I clean out my files and drawers, throwing out old magazines, CDs, and notebooks. I throw out anything I am needlessly hanging onto or replace it with something more relevant. Then I look for ways to streamline my business processes—filing systems, drawer organization, etc. to save time and be more efficient.
Then it occurred to me…this is exactly what DOmedia helps businesses DO. We make it easier for you to reach buyers and planners across the country with the right information at the right time. With the addition of our subscription service, agencies now have planning information at their fingertips. You can now provide additional information in your product profiles, helping you and your sales force become more efficient. With your DOmedia listing, agencies can find you quicker and easier.
Currently, DOmedia is averaging about 6,000 searches a month, and with our SEO efforts, we can also provide visibility through the major search engines. Our efforts complement your SEM initiatives, providing more opportunities for you to come up even higher in a search.
With the subscription service, only validated agencies and advertisers can look at your detailed media profiles. Your basic information will still be included in the free search—company name, contact information, product, description, image and DMA. However, the agencies and advertisers who subscribe will have access to more detailed information such as:
Planning Rates
Specific Location
Circulation Number / Impressions
Creative Specs
Lead Time
Images
Coverage Maps
Media Kits
Multiple Venues
So make it a priority this month to "filter out the old," making sure your information is updated with 2010 rates, allotments, media kits and locations. If you've added any new products since you created or last updated your media profiles, make sure they're included in your product offerings. Get rid of anything that is no longer relevant. Include your inventory locations to maximize your visibility. Has it been awhile since your last visit to DO? Let us know if you'd like a refresher demo by emailing
theteam@domedia.com
. We can walk you through your product listings and recommend the best way to display your information for maximum exposure.
Welcome the New Year by updating your company and media profiles, and help us make 2010 an even more prosperous year for you!
What's New @ DO
Media Sellers: DOmedia Wants Your Input!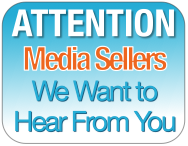 We'd like to invite you to participate in a brief survey to help us understand how you sell your media: what works for your company, what doesn't, and what kind of tools and features DOmedia could offer to improve your visibility and save you time. The survey takes less than 5 minutes to complete.
back to top »
DO the Math
Out-of-Home is #1 for Delivering Upper Income Households
Source: The Media Audit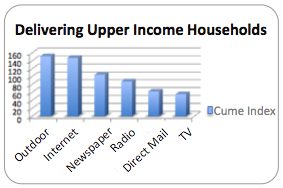 Advertisers typically want to deliver audiences with expendable incomes (those with extra money to spend). While households with incomes of $150,000 or more only represent 9% of the nation's population, they also make up 13.3% of those adults who are heavily exposed to out-of-home advertising, which is more than any other medium.
Also Effective in Reaching Opinion Leaders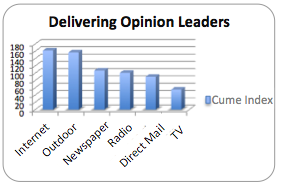 In addition, 3.2% of the population is made up of opinion leaders who influence others and what they buy. Because of this multiplier effect, they're very important to marketers. Out-of-home media delivers the second highest number of opinion leaders, with Internet leading by only 0.2%.

back to top »
Creative Corner
Ft. Lauderdale Brings Warmth to the Winter Weather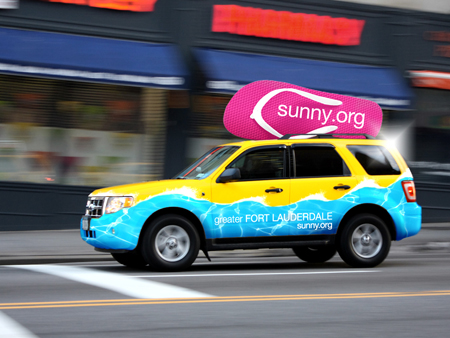 For the past few months, much of the country has been taken over by frigid weather. And while that first snow is always exciting, the next 3-4 months of gray skies, ice scrapers and plow trucks are a whole other story. This year, Starmark and the Greater Ft. Lauderdale Convention and Visitors Bureau (GFLCVB) will remind us not to lose hope: sunshine can still be found on the warm beaches of Ft. Lauderdale!
Targeting Northeastern cities—with a particular interest in New York—the "Sunny in the City" promotion is set to begin at the end of January. The promo has already kicked off in the streets of Manhattan where nearly 300 taxis are topped with giant pink flip-flops (a nice change from clunky snow boots).
"The not-so-subtle but cheerfully warm message is that sunny skies, blue water and warm sand - complemented by new luxury resorts, rejuvenating spas, outlet shopping, hip nightlife and outdoor dining - are a whole lot more appealing than snow, sleet and slushy sidewalks," said Nicki E. Grossman, president of the Greater Fort Lauderdale Convention & Visitors Bureau.
Aside from taxi toppers, "Sunny in the City" will also include a glass-enclosed beachmobile displaying sunny 3D beach scenes. Plus, branded SUVs wrapped in tropical colors and driven by street teams handing out (much needed) ice scrapers and iPhone wipes will be roaming the city. And using beautiful beach imagery, a 5,000 square foot wall in Times Square will entice consumers to visit the GFLCVB website, encouraging them to "Slip into something sunny." The multi-platform campaign also includes an online contest—which incorporates the use of smartphones—for a chance to win a Ft. Lauderdale vacation.
With winter in full swing and quite a few chilly weeks left to go, it's nice to be reminded that the sun isn't gone for good… it's just hiding out in Ft. Lauderdale!
Tip of the Month
Here at DOmedia, we want to help you make the most of your media listings on our site. One way we're doing that is by letting you in on a useful tip or trick every month, making your DOmedia experience as beneficial as we can. Have a question you'd like to see answered in the next month's edition? Email us at theteam@domedia.com or call us at 866.939.3663.
Create Your Image Gallery in Just a Few Clicks!
Upload All of Your Images with a Zip File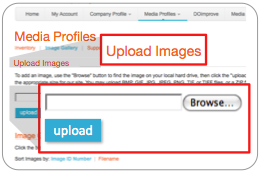 As you know, a picture's worth 1,000 words. And because your media's image is one of the first things an agency notices, it's important to assign each of your media profiles to the correct images. If you have more than a few media profiles, it can take awhile to upload individual images for each of them. So save time by uploading your entire Image Gallery using a zip file.
To create zip file, save all of your images in one folder. Select the folder and go to File > Compress. Once you've signed into the DOmedia homepage, go to My Account > Manage My Image Gallery. Now all you have to do is click Browse, then select the zip file from your desktop and click Upload. Once your images are all uploaded, you can assign them to your media profiles as you create them.

back to top »



Save the Date!
Digital Signage Expo 2010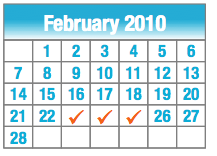 What: The world's largest international trade show and conference dedicated to digital signage, interactive technology, and out-of-home networks.
Who: Advertising agencies, brand marketers, digital out-of-home networks, restaurants, bars, hotels, stadiums and much more.
When: February 23 - 25
Where: Las Vegas, NV
Recap of Last Month
What? You Missed the Last Issue?
It's Okay, Here's The Recap!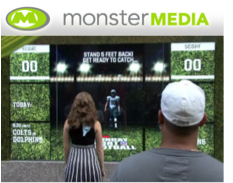 Last month, DOmedia Biz Dev & Industry Relations Guru, Kim Ramser, filled you in on what exactly we've been DOing for you… from getting the word out to agencies and advertisers and developing new tools to establishing new partnerships and providing you with more opportunities for visibility and business. Also new last month, you can now increase your visibility by contributing case studies, images or new products to our Resources library by emailing them to theteam@domedia.com.
In December, DOmedia applauded Monster Media, Brand New School, Wieden & Kennedy and MacDonald Media for the one-of-a-kind interactive storefront gaming experience developed for ESPN. We also introduced the Bulk Upload Template—making it easy and painless to add your full inventory! Contact our Client Services team to learn more: 866.939.3663 ext 6 or clientservices@domedia.com.
To read the full December newsletter, click here.
back to top »
Are You LinkedIn?

Connect with Us!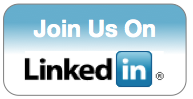 Welcome to the DOmedia LinkedIn Group! From site features and enhancements to Q&A support and industry news, we'll keep you up-to-date on all things DOmedia. Let's connect! DOmedia LinkedIn Group