The DOmedia Team
Learn more » Our Team | Facilitators | Business Development | Marketing | Client Services | Tech Team | Advisory Board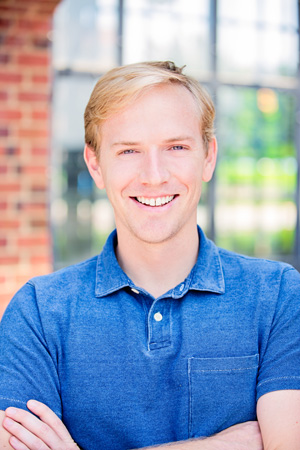 alex@domedia.com
There's no denying that Alex is a "people-person" in the truest sense. He has traveled to 37 states, 13 countries (and counting) and is active in philanthropy and volunteerism. With a passion for people, Alex excels at maintaining client relationships. Actually, he'll do anything for a client and isn't afraid to admit it.
Before joining DOmedia and the start-up world, Alex was a Human Capital practitioner with Deloitte Consulting where he developed a data integrity process for client employee training. Alex also completed successful internships with Boeing Commercial Airplanes in their Financial Operations division in Seattle and at Worthington Industries in their Steel Finance Group. A proud graduate of The Ohio State University Fisher College of Business, he displayed his classic over-achiever style as Undergraduate Business Council President and a recipient of the PaceSetter Award, presented to the top 2% of the business school's graduating class.
Since you have to have someplace to hang your hat, Alex is happy to call Columbus home. When he's not trotting the globe, you can find him squarely in front of Ohio State's game du jour...which today happens to be men's basketball.
Five Questions with Alex
favorite quote: If you are distressed by anything external, the pain is not due to the thing itself but to your own estimate of it; and this you have the power to revoke at any moment. (Marcus Aurelius)
best advice ever received: "Be coachable" - Larry Baker
hidden talent: Vertical and standing long jump
favorite vacation spot: Indian Lake, Ohio
dog or cat?: Greater Swiss Mountain Dog
---
jacob.thomas@domedia.com
One thing is certain—Jacob Thomas' persistent attitude has served him well. After graduating from Wittenberg University, Jacob pursued the NFL, couldn't hack it and took an alternate career path to DOmedia. His determination and desire to identify solutions has guided him through stops in multiple industries. Prior to his days on our Client Services Team and now as the Director of Activation, Jacob was in it for the money... quite literally… as a Bank Stock Specialist. During his time at Community Banc Investments, Inc. Jacob advised financial institutions and individual investors in a very volatile market on micro-cap security investments as well as providing market management consultation for banks. After the banking crisis of 2008 Jacob took the next obvious step—as the Brand Manager for Vitality Distributing. It was his first stop at a private equity funded venture. At Vitality Jacob created sales relationships with national retailers and helped develop the brand identity for Avitae caffeinated water while managing 20 brand ambassadors.
Jacob spends much of his time outside of the DOmedia offices learning from and working with our clients across the country. When he is not at DO HQ or in our clients' offices he enjoys sports, a fine plate of food and chasing sunsets with his better half.
Five Questions with Jacob
favorite quote: If you treat a man as he is, he will remain as he is; if you treat him as he ought to be and could be, he will become as he ought to be and could be. (Goethe)
best advice ever received: Gotta stay alive till ya die. (Andrew Thomas)
hidden talent: I can kick stuff super far
favorite vacation spot: Cape Hatteras, NC
dog or cat?: Muts, cats look at me with an expression that says, "If I were bigger, I'd eat you."