The DOmedia Team
Learn more » Our Team | Facilitators | Business Development | Marketing | Tech Team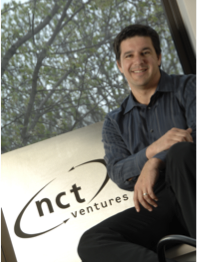 Rich is our chief visionary, eternal optimist, tireless cheerleader and guiding compass. He keeps us on our toes and constantly moving forward, always encouraging us to think bigger and further outside the box.
Over the years, Rich has launched or co-launched more than a dozen companies, including Digital Storage Inc., a computer storage wholesaler, and Submit Order, the world's first and largest e-fulfillment company. In other words, he knows a thing or two about starting and building successful businesses.
He also loves sharing his experiences with others. While that would lead some professionals down the book-writing trail, Rich thinks big. Like really big. Like co-founding and co-funding the Center for Entrepreneurship at The Ohio State University in 2001 big (which quickly earned a tier one ranking from Entrepreneur Magazine, thank you very much). But why stop there? After co-founding and co-funding an entire discipline at one of the nation's largest universities, Rich also helped to develop the entrepreneurship and commercialization curriculum that he taught in undergraduate, MBA and Executive MBA courses.
In his spare time, Rich likes to play basketball, go mountain biking, save stranded kittens from tree tops and plot to take over the world.
Five Questions with Rich
favorite quote: The secret to happiness is low expectations. (Rich Langdale)
best advice ever received: Look at what you did to cause a problem and work on fixing that as opposed to looking for blame elsewhere.
hidden talent: I have none. I am mediocre at everything, but I do it all anyway.
favorite vacation spot: Wherever my family is!
dog or cat?: I prefer buffalos.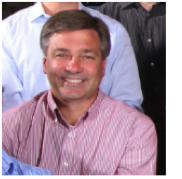 Ken is the Sales & Marketing team's fearless leader and mentor. Of course, if you ask him, he simply "facilitates" their success. Whatever you call it, he's pretty gosh-darn good at it.
Ken's foray into the wonderful world of out-of-home and alternative media began when he joined Dynamic Media Group (an NCT portfolio company) back in 2003. What began as "sure, I can give you a hand" quickly turned into "yup, I'm running the show." Under his direction, DMG (as it is affectionately known) grew from a start-up to a full-fledged alternative media provider, culminating with a successful exit in 2008.
Before being bitten by the entrepreneurial bug, Ken grew up in the corporate world, learning the ins & outs of the grocery and CPG industries. Initially starting on the buying side, Ken was responsible for buying and merchandising $50M in category sales for one of New England's leading grocery retailers. His first-hand knowledge on the retailer side served him well when he jumped to the other side of the fence. Joining Borden Foods as a Key Account sales manager, Ken quickly progressed into Regional and Corporate sales management positions.
When he's not leading the force at DOmedia, Ken enjoys doing anything his kids are interested in. He has an engineering degree from Purdue University, which makes him a die-hard Boiler fan, poor guy.
Five Questions with Ken
favorite quote: 60% of the time, it works every time. (Ron Burgundy, Anchorman)
best advice ever received: Don't eat the yellow snow.
hidden talent: Pizza from scratch
favorite vacation spot: New England
dog or cat?: Heinz 57 dog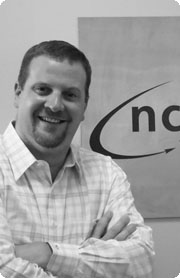 Bill began his career as a soldier in the U.S. Army. In 1992, Mr. Frank took the discipline and problem solving skills he learned in the military and applied them to building a successful business efficacy in information technology practice, in addition to being employed by several divisions of the Limited organization in various information technology positions. In July of 1997, he co-founded The Prometheus Group ("TPG"), where he developed the technological architecture of DSI. Also in 1997, Mr. Frank co-founded developed, implemented the MuniNET line of business for The Prometheus Group. MuniNET provided a model for the transformation of the municipally owned electric utilities to leverage their infrastructure to provide additional higher margin services to their customers in a financially successful model.
Following the acquisition of TPG by DSI and its affiliated company, SubmitOrder.com, Mr. Frank led a $25 million capital expansion of the combined company's technology infrastructure. During his tenure with SubmitOrder, he remained an active participant in NCT Ventures portfolio companies. After completing his contractual obligations with SubmitOrder in 2002, Mr. Frank re-joined NCT Ventures full-time to continue focusing on building, growing and exiting portfolio investments.