The DOmedia Team
Learn more » Our Team | Facilitators | Business Development | Marketing | Client Services | Tech Team | Advisory Board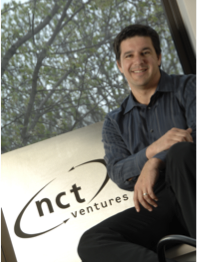 Rich is our chief visionary, eternal optimist, tireless cheerleader and guiding compass. He keeps us on our toes and constantly moving forward, always encouraging us to think bigger and further outside the box.
Over the years, Rich has launched or co-launched more than a dozen companies, including Digital Storage Inc., a computer storage wholesaler, and Submit Order, the world's first and largest e-fulfillment company. In other words, he knows a thing or two about starting and building successful businesses.
He also loves sharing his experiences with others. While that would lead some professionals down the book-writing trail, Rich thinks big. Like really big. Like co-founding and co-funding the Center for Entrepreneurship at The Ohio State University in 2001 big (which quickly earned a tier one ranking from Entrepreneur Magazine, thank you very much). But why stop there? After co-founding and co-funding an entire discipline at one of the nation's largest universities, Rich also helped to develop the entrepreneurship and commercialization curriculum that he taught in undergraduate, MBA and Executive MBA courses.
In his spare time, Rich likes to play basketball, go mountain biking, save stranded kittens from tree tops and plot to take over the world.
Five Questions with Rich
favorite quote: The secret to happiness is low expectations. (Rich Langdale)
best advice ever received: Look at what you did to cause a problem and work on fixing that as opposed to looking for blame elsewhere.
hidden talent: I have none. I am mediocre at everything, but I do it all anyway.
favorite vacation spot: Wherever my family is!
dog or cat?: I prefer buffalos.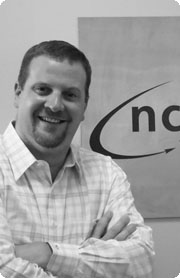 Bill began his career as a soldier in the U.S. Army. In 1992, Mr. Frank took the discipline and problem solving skills he learned in the military and applied them to building a successful business efficacy in information technology practice, in addition to being employed by several divisions of the Limited organization in various information technology positions. In July of 1997, he co-founded The Prometheus Group ("TPG"), where he developed the technological architecture of DSI. Also in 1997, Mr. Frank co-founded developed, implemented the MuniNET line of business for The Prometheus Group. MuniNET provided a model for the transformation of the municipally owned electric utilities to leverage their infrastructure to provide additional higher margin services to their customers in a financially successful model.
Following the acquisition of TPG by DSI and its affiliated company, SubmitOrder.com, Mr. Frank led a $25 million capital expansion of the combined company's technology infrastructure. During his tenure with SubmitOrder, he remained an active participant in NCT Ventures portfolio companies. After completing his contractual obligations with SubmitOrder in 2002, Mr. Frank re-joined NCT Ventures full-time to continue focusing on building, growing and exiting portfolio investments.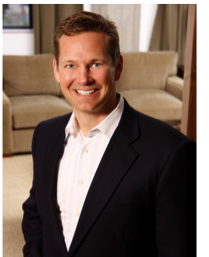 Jeff Bell is a proven marketing, management and strategy leader with an extensive executive history. He led marketing, sales and product development teams, including overseas operations in England and Spain while at Ford. Jeff headed global marketing for Dodge, Chrysler and Jeep, and also Microsoft's Interactive Entertainment Division, including Xbox. Since beginning his career in Washington, D.C. at the U.S. Department of State and with a private lobby for energy, financial services and defense, Mr. Bell has earned a reputation for driving business results through innovative marketing programs, new product and service launches, and best-in-class creative campaigns and executions. Most recently, Jeff became a Partner at NCT Ventures. Jeff's practice focus is in media, marketing start-ups, including DOmedia and Clearsaleing, as well as consumer-focused websites like Embrace Pet Insurance and Gotcast. Jeff is also an independent Director at Driverside, Digital Lifeboat and Tangible Worldwide.
As both a successful General Manager and Corporate Marketing Officer, Jeff has the background to build and lead teams that quickly connect strategic imperatives with business unit results. While Microsoft's Corporate Vice President of Global Marketing for the Interactive Entertainment Business, Jeff led Xbox to its first profitable year. In addition, Bell's Global Marketing team oversaw the rapid expansion of the Xbox LIVE community from 4 million to over 15 million members, including the introduction of advertising, a video marketplace including Netflix, and a premium subscription service. On the creative front, Jeff's team has produced the launch campaigns for Gears of War, Halo 3, Guitar Hero, Rock Band, and Grand Theft Auto IV. The Halo 3 "Believe" launch campaign received the Cannes Gran Prix Award for best marketing campaign in 2008. Bell's work was recognized by Advertising Age as Entertainment Marketer of the Year in 2007 for work on Gears "Mad World," and one of Marketing's top 50 in 2008 for both Halo 3 and Guitar Hero II. Before Microsoft, Jeff was largely credited with helping revitalize the Dodge, Jeep and Chrysler brands. Jeff led the Dodge "That Thang Gotta Hemi," "Jeep Trail-Rated" and Chrysler's "Inspiration Comes Standard" campaigns. His efforts around social media, web, direct marketing and video games led to Jeff being named Interactive Marketer of the Year in 2005 by Advertising Age.
Jeff is married to his wife of 23 years, Colleen, and has three sons. He holds a bachelor's degree in History and Spanish from Kenyon College, a Master's degree in International Economics from Johns Hopkins University, and an MBA from the Wharton School of the University of Pennsylvania. He serves as a Trustee of his alma mater, Kenyon College. He is also an Eagle Scout.

Five Questions with Jeff
favorite quote: Ένα πράγμα μόνο ξέρω, και αυτό είναι ότι δεν ξέρω τίποτα (Socrates)
best advice ever received: "All you can control is your attitude." -- Jerry Bell
hidden talent: I speak Spanish
favorite vacation spot: Anywhere with my family
dog or cat?: Both

Humam Sakhnini is executive vice president of corporate strategy and business development at Activision Blizzard, the world's largest independent publisher of Interactive Entertainment. He oversees corporate strategy, M&A activities and new business development.
Prior to joining Activision Blizzard, Humam was a partner with McKinsey & Company's Global Media and Entertainment Practice, based in New York. While at McKinsey, he served senior executives at the world's leading media companies, and was focused on strategy, marketing, and sales transformation. Humam's work blended long term business strategy with actionable operating plans to deliver bottom-line impact for his clients.
Prior to McKinsey and Yale SOM, Humam founded and co-led ISGroup, a financial technology firm that provided technology solutions to mutual funds and hedge funds. He also worked as an analyst at BMO Nesbitt Burns, Canada's largest investment bank and brokerage. Prior to Nesbitt, Humam worked as an Economist at the Ministry of Finance in Canada where he worked on a variety of fiscal and monetary policies.
Humam holds a BA (Honors) in Economics from the University of Western Ontario (Canada), an MA in Economics from Queen's University at Kingston (Canada), and an MBA from the Yale School of Management, specializing in strategy and finance.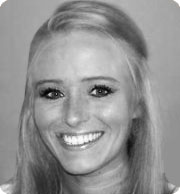 Lindsay serves as in-house counsel to NCT Ventures focusing primarily on deal structuring, compliance and portfolio management. Lindsay attended The Ohio State University where she served as the student body president for the Fisher Graduate College of Business and graduated with both a law degree and masters in business administration in 2009. Prior to attending The Ohio State University, she attended Canisius College in Buffalo, New York where she received her Bachelor's in Political Science and International Relations in 2005. While attending Canisius College she served as student body president and captain of the women's lacrosse team. Lindsay's affiliations include the Ohio Bar Association, the Columbus Bar Association and TechColumbus, and she is actively involved volunteering for Marburn Academy, Franklin County Animal Shelter and TNT.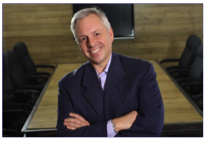 Twenty years in consumer goods, fifteen of which were in the beverage sector, teaches you many things; like the importance of a strong brand, the innate ability to coordinate multi-channel campaigns, and an impeccable taste in wine…and bourbon…and whiskey. Yep, we knew we liked Andy for a reason. Andy's "connect and collaborate" leadership style keeps us competitive and focused on the future.
After beginning his esteemed career with Ralston Purina and Quaker Oats, Andy spent over 12 years with the renowned libation corporation, Brown-Forman. Working through the ranks from Brand Director to Vice President and Senior Vice President, Andy had the opportunity to work on every wine brand in the company's portfolio and successfully lead the growth of those wine brands. In addition, Andy had the opportunity to help reinvigorate a struggling wine sales division that spanned both domestic and international markets. Looking back on his experience, one could say that Andy has a knack for building brands, businesses and teams.
Andy earned his BA from the University of Virginia and his MBA from the University of Michigan. He enjoys civic involvement and has served on or advised the boards of five non-profit organizations.
Five Questions with Andy
favorite quote: There is no monopoly on brilliance. (Aloun Assamba)
best advice ever received: Keep the moral high ground
hidden talent: I'm a pretty darn good cook, and my food and wine pairings aren't too shabby, either
favorite vacation spot: Fish Creek, Wisconsin
dog or cat?: I started my career in Dog Food Marketing. Need I say more?